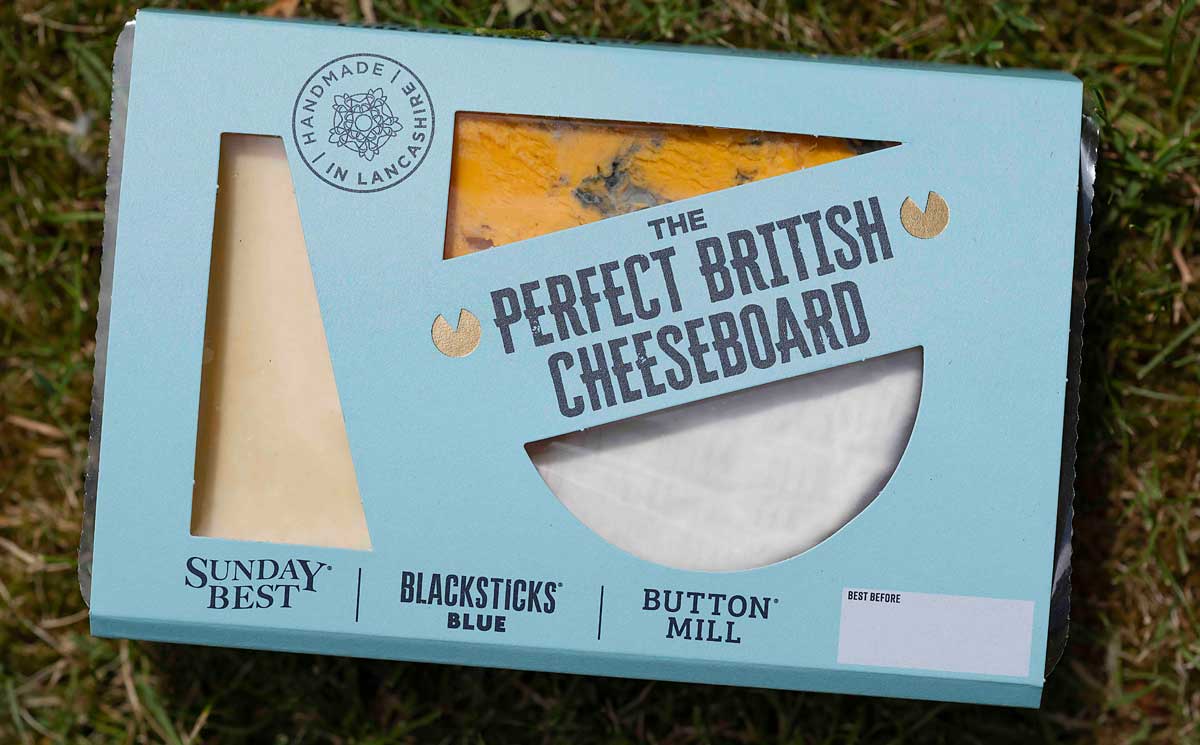 Butlers Farmhouse Cheeses has launched The Perfect British Cheeseboard, designed for convenience retailers who want to offer speciality cheese, but need to manage space effectively in store.
With an RRP of £4, the 155g box contains a wedge of Blacksticks Blue, Sunday Best and Button Mill cheese. The company said it is for impulse shoppers who want restaurant quality products they can take home to eat.
Currently, it is available to convenience retailers directly from the supplier, and comes in case sizes of six, offering a margin of 40% when sold at the RRP. PoS material can be made available to retailers depending on individual requirements.
Matthew Hall, owner of Butlers Farmhouse Cheeses, said: "We wanted to make it as simple for retailers to tap into craft cheese, fuss-free."
Read more product news