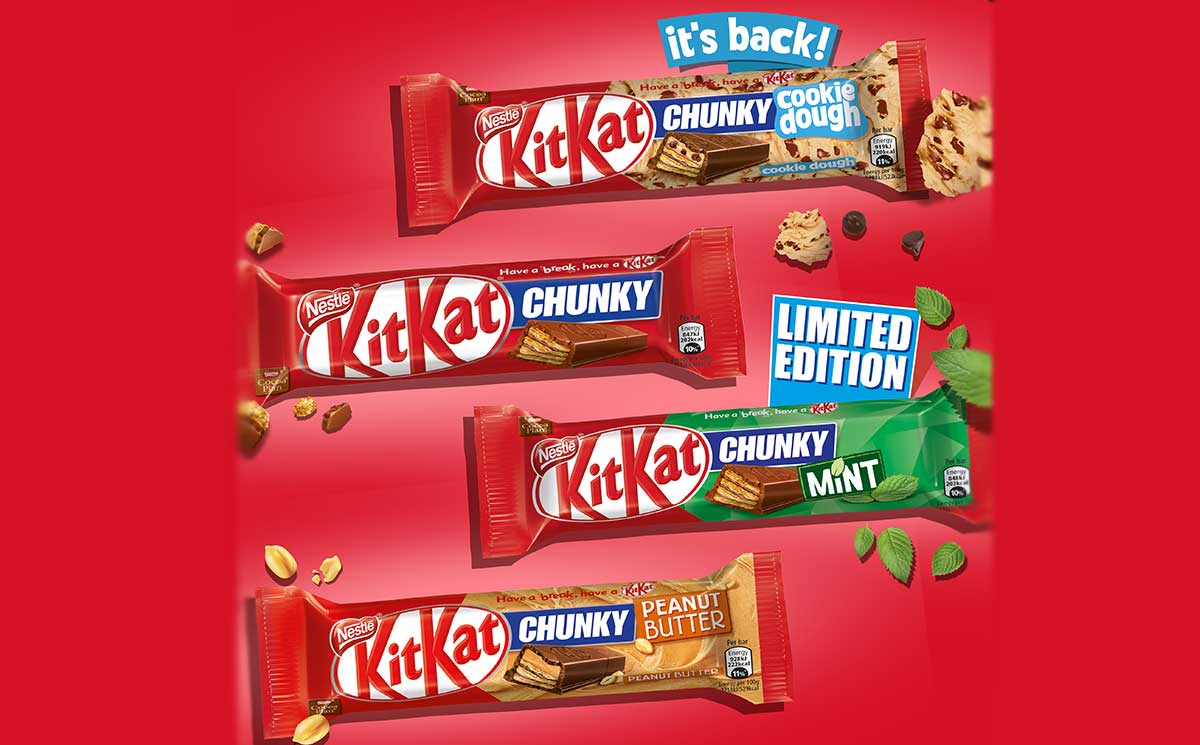 Nestlé is bringing back popular KitKat Chunky flavours that it has launched over the years, as part of its 'KitKat flavourites' campaign.
Joining Chocolate and Peanut Butter flavours, The first 'flavourite' to return is Chunky Cookie Dough.
Chunky Cookie Dough proved a success with shoppers in 2016, when it became the number-one confectionery singles launch that year. It will be available to shoppers from 23 July.
Nestlé expands Yorkie and KitKat range
The second to return is Chunky Mint. Mint is the country's second favourite flavour after caramel, with sales of mint-flavoured products growing at 7.4%.
In 2013, consumers voted the mint bar their number one KitKat chunky variety, ahead of other flavours, such as Hazelnut and Chocolate Fudge. The flavour will be available from 17 August as a limited edition.
The campaign overall will benefit from £1m media support, including social media and video-on-demand advertising.
KitKat Chunky Milk and KitKat Chunky Cookie Dough will be available in price-marked packs (two for £1), and standard packs with an RRP of 65p.
Read more product news