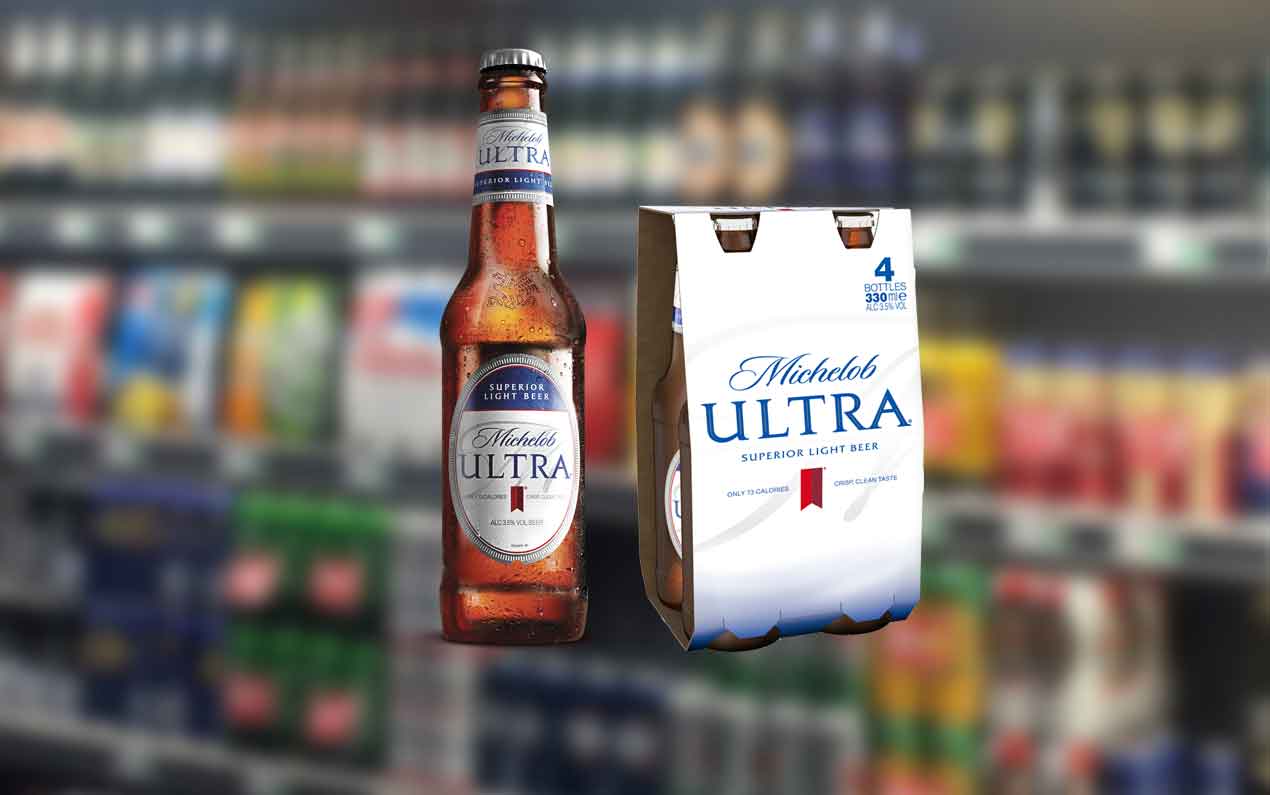 43% of UK beer drinkers only drink bottled beer, as opposed to other formats such as cans, meaning the new Michelob Ultra bottle will help retailers to tap into this market.
Tim Deeks, marketing manager for Michelob Ultra at Budweiser Brewing, said British drinkers are demonstrating a taste for lower-strength brews, beer brewed to between 0.5% and 3.5% ABV.
"In the 12 months to July 2018, consumers bought more than 61 million pints of low-alcohol beer, representing 34% growth on the same period last year.
"As a beer that's responding to the evolving preferences of today's consumer, we want to provide our customers with a wider choice of pack formats to suit shoppers' different occasions and needs."