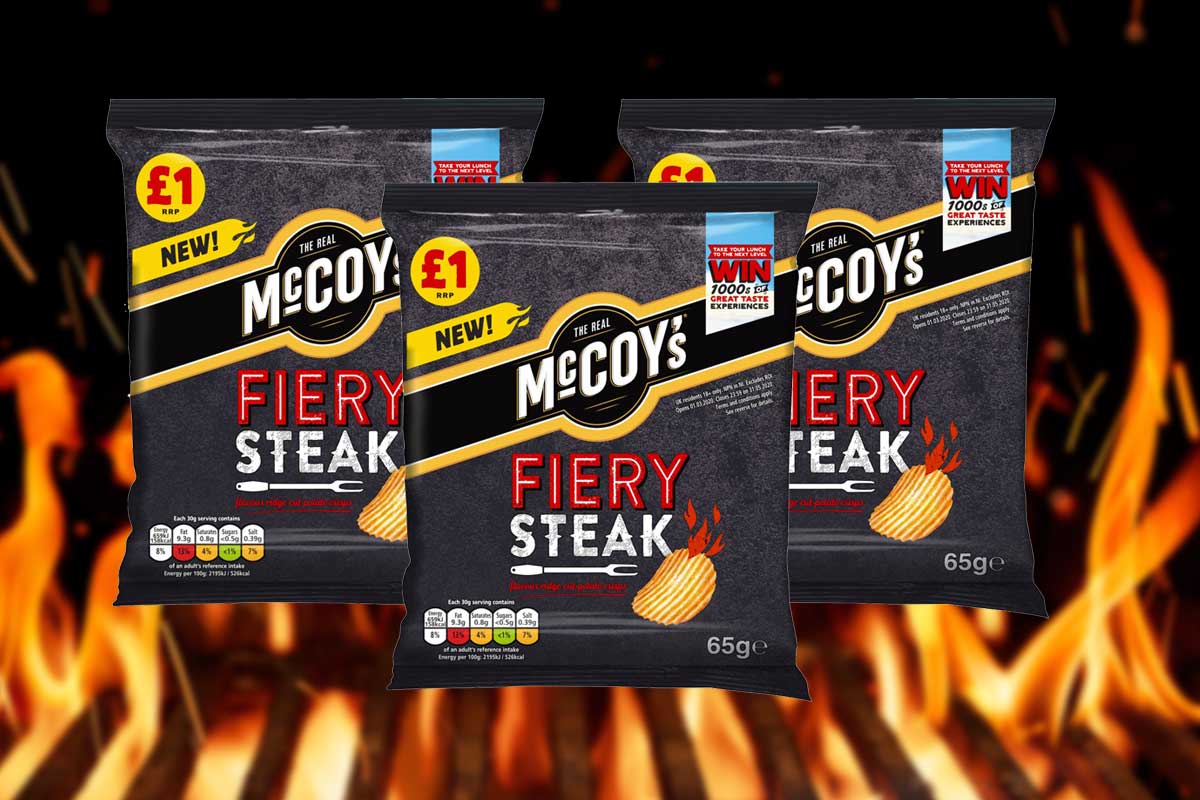 KP Snacks is bolstering its range of ridge cut crisps with McCoy's Fiery Steak.
The flavour is available in 47.5g singles, RRP 89p, and £1 price-marked 65g bags.
McCoy's Fiery Steak is currently available from Bestway and Sugro. Bestway is selling the £1 price-marked packs in cases of 16 and promises a profit on return of 26.88% when sold at RRP.
10 ways to grow your crisps and snacks sales
The flavour is included in the brand's latest on-pack promotion, which is giving away lunches at top destinations around the world.
To enter, shoppers can text 'Lunch' followed by a space, and the last four digits of the pack's barcode to 81181 by the end of May.
Prizes include trips to Dubai, New York, Tokyo and Bangkok and more than 2,000 restaurant vouchers.