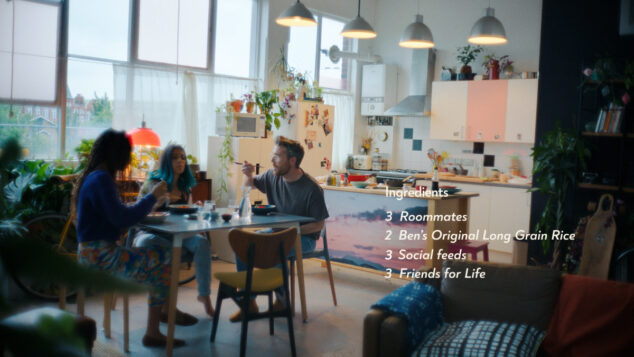 Mars Food has launched the first campaign for its microwavable rice brand Ben's Original, the first since its rebrand from Uncle Ben's.
The 'Everyone's Original' campaign runs across TV with two adverts, as well as digital, social and on-demand. The TV advert features a collection of households across demographics, including a nuclear family, a pair of friends, three roommates, a single-parent family, a family who uses sign-language and a multi-generational family.
Mars Food to introduce new recyclable microwave rice packaging
Mars Food announced the brand's name change from Uncle Ben's to Ben's Original last year following accusations of racism against the old name and its logo, an illustration of an African-American rice farmer.
The supplier said that in a survey it carried out, thousands of consumers found the image, coupled with the term 'uncle', to be derogatory.
Read more product news