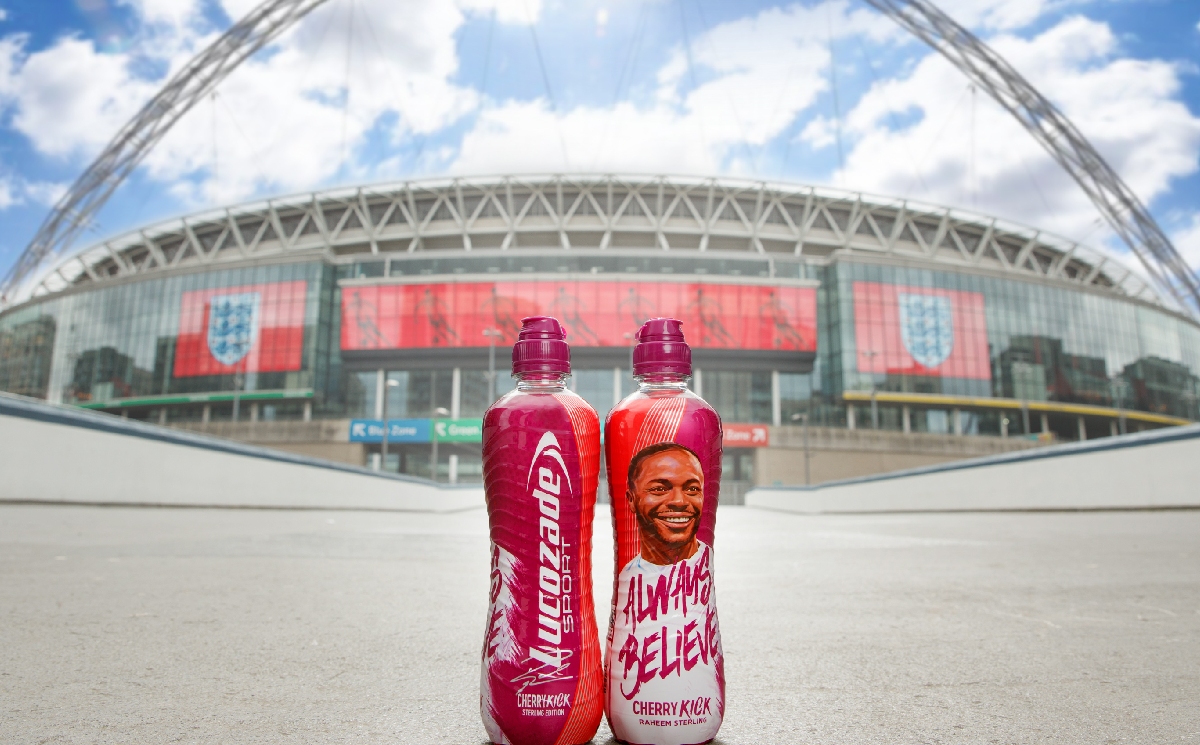 Lucozade Ribena Suntory is teaming up with England footballer Raheem Sterling as part of a marketing campaign for Lucozade Sport Cherry Kick.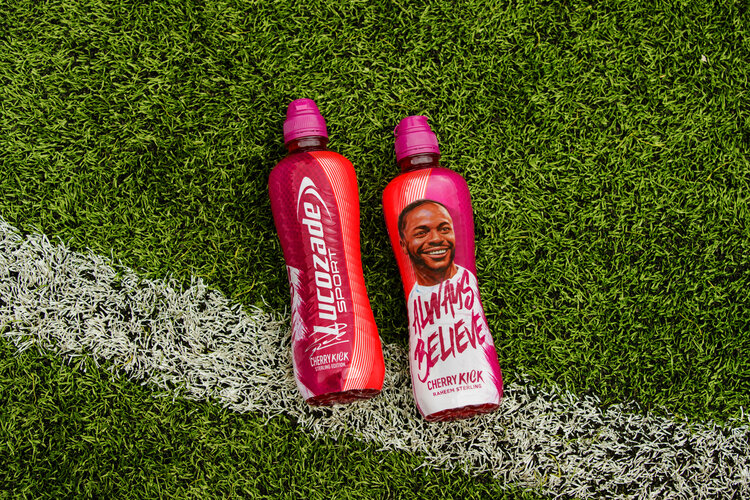 The marketing activity will span three months, and will highlight the importance of keeping hydrated during exercise even during the colder months.
Lucozade Sport Cherry Kick is available in 500ml standard (£1.49) and price-marked bottles (£1.19, or two-for-£2.20), as well as a multipack of four (£4).
The flavour joined the range in April, and features an image of Sterling to drive stand-out on shelf.
The brand will support both Cherry Kick and Anthony Joshua Fruit Punch through outdoor and social media advertising.
As the official hydration partner in the run-up to the UEFA Nations games, Sterling will lead a range of Lucozade Sport ambassadors, including heavyweight champion Anthony Joshua, England captain Steph Houghton, GB Paratriathlete Josh Landmann and England netball player Serena Guthrie.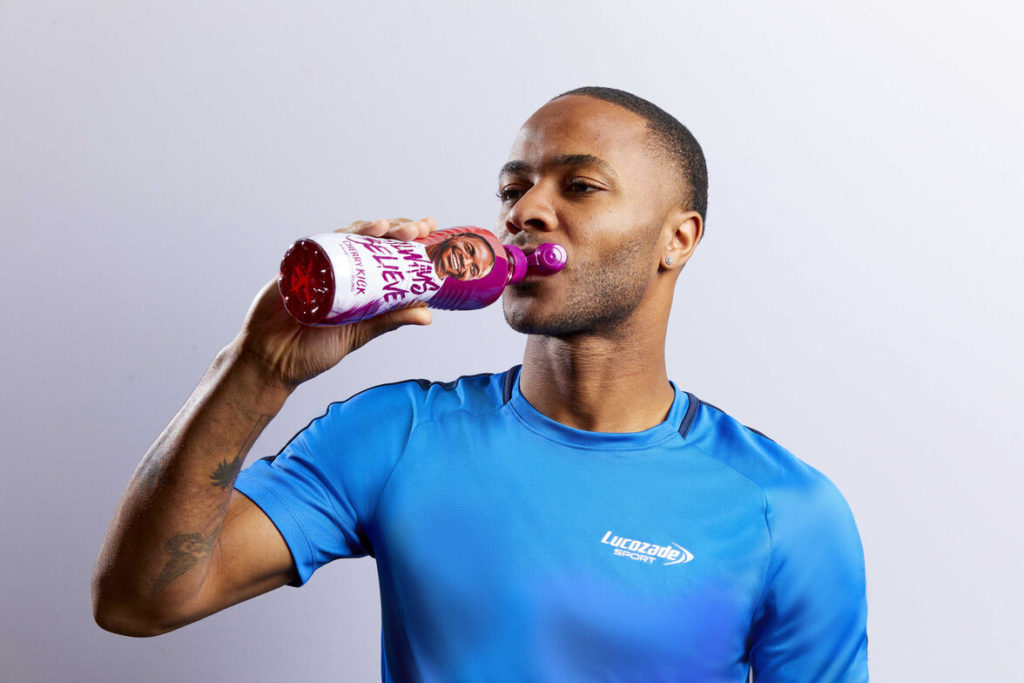 They will all undertake the 'Cherry kick' challenge on social media, building excitement for the brand and driving sales in store.
The challenge is a twist on the popular social media bottle challenges, where consumers will be asked to create their own Instagram Reels video, using a bottle of Lucozade Sport to show off their sporting skills.
By sharing their creations with the hashtag #Cherrykickchallenge and tagging @LucozadeSportUK, they will be in with a chance to win prizes.
Read more product news