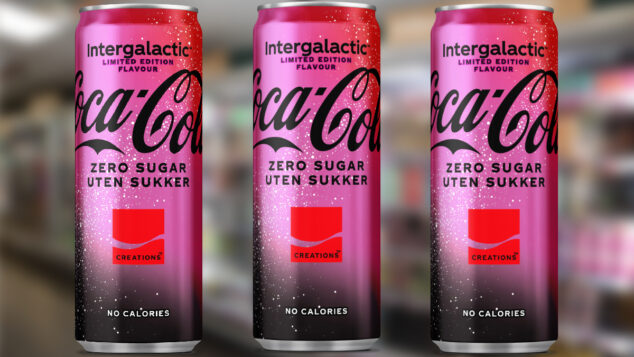 Coca-Cola Europacific Partners (CCEP) has launched limited-edition Coca-Cola Intergalactic.
The new sugar-free, space-inspired variety is the first made under Coca-Cola Creations, the supplier's new platform looking to reimagine the popular soft drink with limited-editions inspired by culture, music and gaming.
It is available in limited quantities to convenience and wholesale in a 250ml can with an RRP of 77p. It launched in One Stop as part of the symbol's new promotional period at the beginning of April.
Coca-Cola Zero Sugar Intergalactic now available to One Stop retailers
Martin Attock, vice president of commercial development at CCEP GB, said: "As the number one soft drinks brand in GB, Coca-Cola is more than twice the size of its nearest competitor – and within that Coca-Cola Zero Sugar is a driving force as the fastest-growing major cola brand in GB retail (+16.5%) and biggest contributor to cola growth (£46.3m).
"Innovations like Intergalactic give us an opportunity to drive excitement, talkability and momentum around the Coca-Cola brand – engaging new and existing shoppers with innovative flavours and experiences unlike anything they've had before."
The supplier is supporting the launch with a 'concert on a Coca-Cola', featuring pop singer Ava Max. Customers can watch the augmented reality (AR) concert by scanning the QR code on a can of Intergalactic.
Read more product news