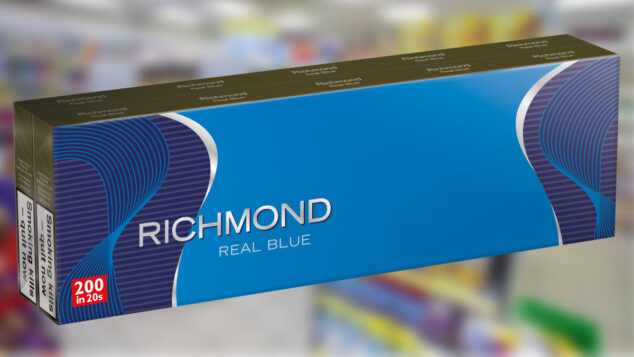 Imperial Tobacco has announced price reductions across some of its leading brands, as it looks to cater for the growing number of tobacco shoppers seeking value.
As of 6 September, the RRP of Embassy Signature and Richmond has dropped to £9.25, and Riverstone Roll Your Own Tobacco's 30g and 50g formats have fallen to £11.95 and £19.60 respectively.
This price decline puts Riverstone Roll Your Own Tobacco in the same price tier as JPS Players Easy Rolling Tobacco. When the supplier launched JPS Players in April, the economy segment of roll your own (RYO) tobacco accounted for nearly 50% of sales.
Imperial Tobacco to launch limited-edition Gold Leaf Carnival Edition papers
Commenting on the price declines, Tom Gully, trade marketing manager UK at Imperial Tobacco, said: "Following a shift in the market with a rising number of smokers moving to more affordable price points, we have reduced the MRRP on several of our key brands to support retailers and their sales.
"Demand for value tobacco continues to play a major role in shopper purchasing decisions. By adapting the pricing on these leading brands, we can help retailers ensure they continue to offer customers great quality brands at great value price points."
Read more product news