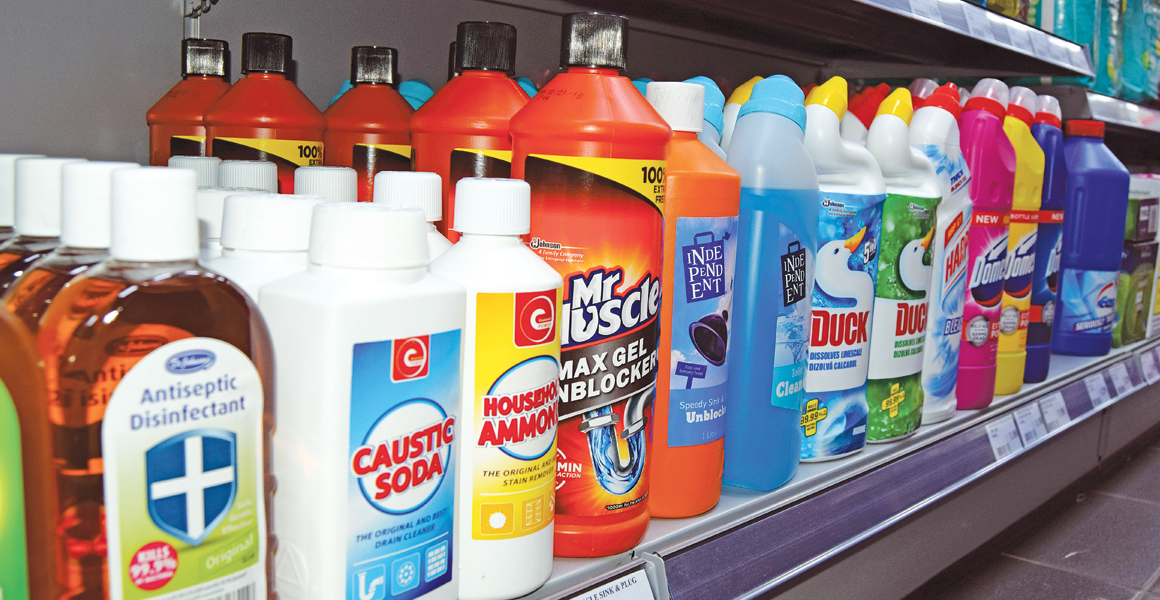 Shop owners who range harmful products within reach of children are financially liable for incidents that occur, following a landmark high court legal ruling.
A store in Manchester was found partly liable after two-year-old Ayman Faisal picked up and drank a drain cleaning product from a shelf, causing life-changing injuries.
Despite the product having a faulty safety seal, both the retailer and the manufacturer were found responsible. Thomas Jervis, product liability solicitor at law firm Leigh Day, told Retail Express: "It's an important case because it is the first time that a retailer has been asked to contribute to damages paid to a claimant."
Referencing 'keep out of reach of children' warnings on the product, justice Amanda Yip agreed that not following this advice meant the shopkeeper had not taken "reasonable steps" to protect people.
Both Unilever and Procter & Gamble's category advice falls foul of the ruling, with products marked 'keep out of reach of children' featured on the bottom shelf in both company's planograms.
Research by Retail Express found 74% of stores currently sell similarly marked products within reach of children.
Despite the manufacturer's advice, it is retailers that will pay the price, according to Jervis, who said shopkeepers would be the primary target for any lawsuit following a similar incident. "The retailer should be challenging this advice as it is clearly dangerous," he said.
Slater and Gordon lawyer Alicia Rendell represented the Faisal family in the case. She said: "It's unlikely that a manufacturer could be held liable for a retailer's actions, but manufacturers should encourage retailers to store these products out of reach of children."
UK Cleaning Products Industry director general Philip Malpass said: "A planogram's purpose is to show category management for the retailer to use or not."
Retail Express asked suppliers to advise retailers on how their products should be merchandised safely. Procter & Gamble did not respond. A spokesperson from Unilever said: "Our planograms are intended to offer recommendations on how our products can appear in store. The way in which they are arranged on shelf is ultimately at the sole discretion of the retailer."
Now seven years old, Ayman cannot speak and requires a feeding tube to eat and drink. His mother, Saira Faisal, said: "I just hope this serves as a warning to other shops and manufacturers to put chemicals out of reach of children."
Express Yourself
How do you merchandise cleaning products safely?
"We have cleaning products on the bottom shelf, but these products all have security caps, so they are not easy to open. For a child to be able to open a bottle that is secured with a security cap, the child must have been left on their own. We do support parents as much as we can – when we see a parent who is struggling to focus while shopping, we offer to help watch the child."
Christine Hope, Hopes of Longtown, Herefordshire
"We can't put our store in a position where it is absolutely harmless to children. If you consider products like security-capped bleach – which very often is on bottom shelves – as harmful, then we could say that even alcohol can be harmful on lower shelves. A child could easily reach out and open a bottle of alcohol. It is the parents' responsibility to ensure their children do not play with cleaning products."
Justin McIlveen, Spar Llanrwst, Conwy
"All hazardous products such as bleach have security caps, which are very difficult to open. The parent should be responsible for their child. We have our products on the bottom shelf, but we can see them from the counter. We don't place these products high because they are usually heavy, so we don't want to risk them falling on our customers."
Nishi Patel, Londis Thamesmead & Londis Bexley, London