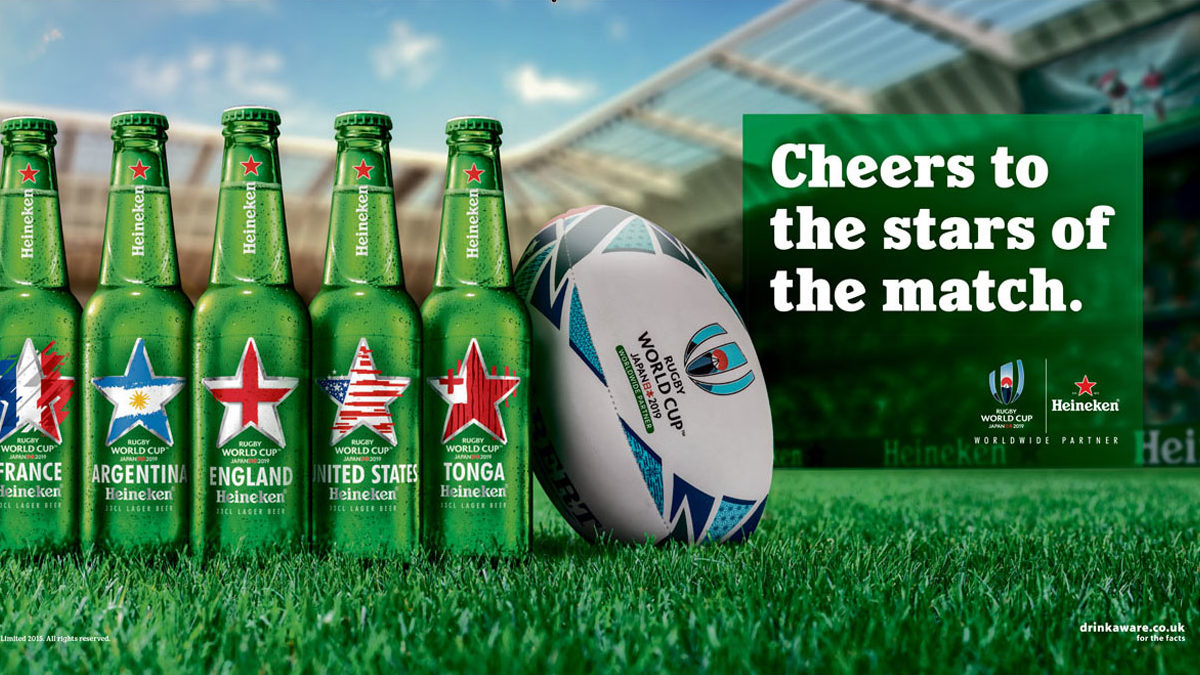 Touching down on shelves, Heineken has scored a try with its limited-edition range of Rugby World Cup bottles.
As a global partner of the Rugby World Cup, the bottles will each feature a different country's flag, with the entire collection encompassing all of the qualifying teams.
It will be available in Heineken 5% 4x330ml and 12x330ml packs, backed by a campaign that will span digital and TV, focusing on the message that during the Rugby World Cup, everyone can be a fan regardless of their knowledge of the sport.
Nic Casby, brand director at Heineken, said with over half of beer and cider value sales sold over key seasonal periods, there is an opportunity for retailers to capitalise during the Rugby World Cup.
"The Rugby World Cup comes around once every four years and receives a total of 20 million UK viewers. With this in mind, sales during and leading up to the event are set to be significant, with customers stocking up for the sporting occasion," he added.
Read more articles about Heineken.