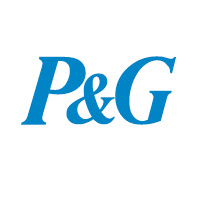 Like arch-rival Unilever recently, Procter & Gamble told investors that consumers had accepted the range of price increases that it had introduced because of the rising costs of raw materials. In summary, its results for the fourth quarter included 8 per cent sales growth of which 3 per cent was from price rises.
In a conference call to chief executive Bob McDonald, one analyst asked about how the company might respond to a low single digit growth environment in developed countries [like the UK]. He said they had two strategies. One was to keep on investing in research and development and to develop new categories. The other, if no growth was possible, was to keep its costs under control so that it hit its profit targets.
"
We believe innovation wins decades and promotions affect quarters."
Bob McDonald, Chief Executive, P&G
What is clear is only two areas are not under threat of spending cuts – research and development, and advertising.
Olympic sponsorship
One of Mr McDonald's concerns is if competitors do not raise prices. They were watching markets closely to see if they had to respond. In razors and blades, for example, competitors were spending more than ever on price promotions and discounts.
Memorably, he said: "We believe innovation wins decades and promotions affect quarters."
For local shops there is plenty to think about in what Procter & Gamble is saying, which can be summed up as stick to your strengths and plan long term. Mr McDonald believes totally in the P&G vision of helping consumers have better lives. If you believe the same about what you are doing for local shoppers and make sure all your activity links to this, then you will be in a good long term position.
Also of interest, even if something of an aside, is his assertion that P&G's sponsorship of the Olympics was expected to deliver the highest rate of return of any marketing activity ever. How this is measured I do not know but as they are thanking mums in all the countries in the world for nuturing the talent taking part, I guess it helps P&G spread into new markets.