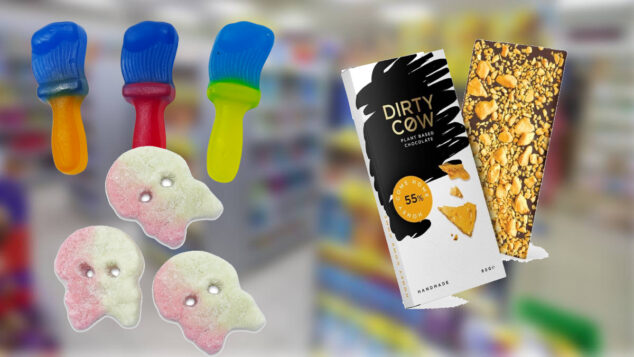 Hancocks has unveiled its selection of vegan sweets ahead of Veganuary.
The supplier is urging retailers to consider stocking vegan confectionery, with 3% of Brits following a vegan lifestyle and 500,000 participating in Veganuary this year, double the number of participants the year before.
Among the pick and mix range are Skulls from Swedish confectionery company Bubs in Cool Melon, Cool Cola and Sour Raspberry and Lemon varieties.
Hancocks unveils 2021 Christmas confectionery range
Kingsway has also added to the pick and mix range with Meerkat gummies, Tongue Painters, Flying Saucers, Dracula Teeth and Giant Strawberries.
Other Kingsway products in the Veganuary range include Fizzy Twin Cherries, Fizzy Cherry Cola Bottles and Fizza Cola Bottles, as well as Veggie Bon Bons in Orange, Toffee, Apple, Lemon, Bubblegum and Cherry varieties.
Hancocks' vegan chocolate range includes Tony's Chocolonely, Moo Free and Dirty Cow lines.
London retailers expand range with vegan confectionery
The wholesaler also has vegan refill packs for Pez dispensers, as well as Pez dispensers tying in with the upcoming 2022 animated film Sing 2.
Other top brands from Hancocks' range are Rowntree's Giant Jelly Tots 130g and Fruit Pastilles Tubes 115g.
Chris Smith, marketing communications manager at Hancocks, said: "Veganuary is a huge movement that has grown year on year. We encourage retailers to ensure they have plenty of stock to appeal to customers taking part in veganuary and at the beginning of the year, when customers may be looking for treats that adhere to their new year's resolutions."
Read more product news