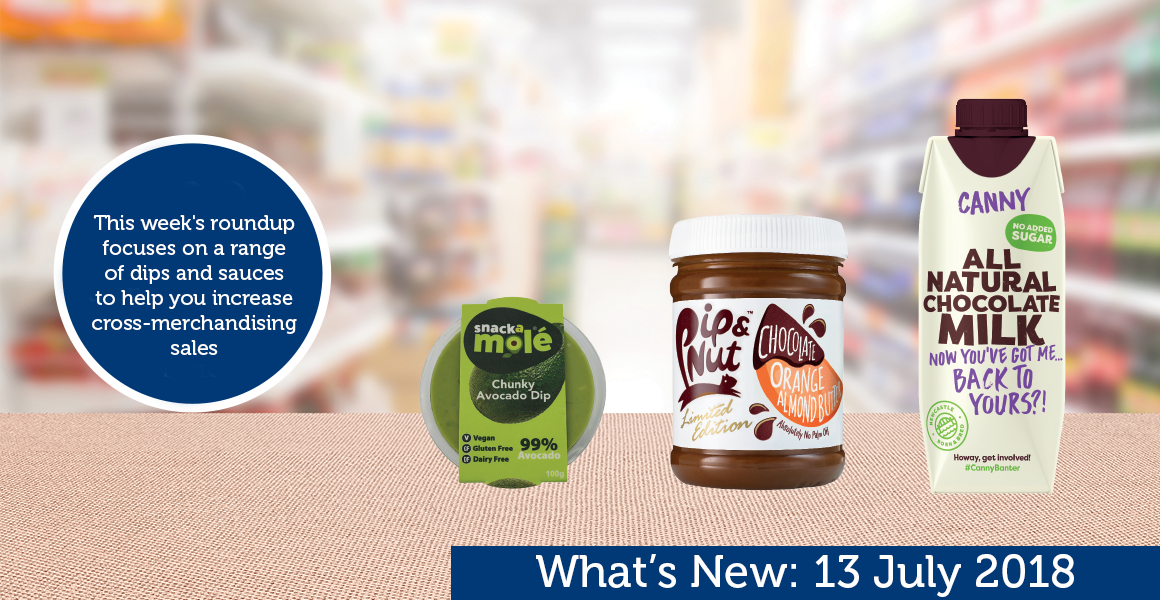 Dips/spreads
Cross-merchandising dips and spreads near your bread and cracker selection can act as serving suggestions and also help boost sales​​​​​​​
Moorish Smoked Humous
Moorish's Smoked Humous Original is a naturally cold-smoked spread that won a Great Taste Award in 2013. It is free from artificial ingredients, gluten and lactose, and is also suitable for vegans.
RRP £1.49
Contact lovemoorish.co.uk
Snackamolé avocado dips
Snackamolé's avocado dips are designed to meet growing demand for avocados and are made from ethically-sourced Hass avocados. The dips are gluten-free and suitable for vegans.
RRP £1.85
Contact info@snackamole.co.uk
Canny Chocolate Milkshake
Canny's chocolate milk contains no added sugar, is gluten-free and can be displayed with other non-chilled drinks. It appeals to people looking for indulgent drinks.
RRP £1.59
Contact alreet@wearecanny.uk
Pip & Nut butter
Pip & Nut's new limited edition Chocolate Orange Almond Butter combines roasted almonds, cacao and orange extract, and like its existing range, contains no refined sugar or palm oils.
RRP £3.95
Contact thekerner@pipandnut.com
Indie Bay Snacks
Indie Bay Snacks in Easy Cheesy and Smokin' BBQ flavours are vegan and are made from grains such as spelt, tapping into the trend for healthy snacks.
RRP 99p to £2.49
Contact hello@indiebaysnacks.com
Nirvana Brewery beer
Nirvana Brewery's range of alcohol-free and low-ABV beers includes its best-selling Kosmic Stout. The 0% gluten-free stout has a roasted flavour with chocolate notes and hints of vanilla.
RRP £2.50
Contact hello@nirvanabrewery.com
Pots & Co puddings
Pots & Co handmade Raspberry & Vanilla Pot is made with Madagascan vanilla and has a hidden compote centre. It has premium packaging and is gluten-free and suitable for vegetarians.
RRP £1.50
Contact enquires@potsandco.com
The White Rabbit Pizza Co vegan pizza
The Smokin' Vegan pizza with spinach and olives by The White Rabbit Pizza Co is a traditional, premium thin and crispy Italian pizza, which is also gluten-free.
RRP £5
Contact info@whiterabbitpizza.co.uk