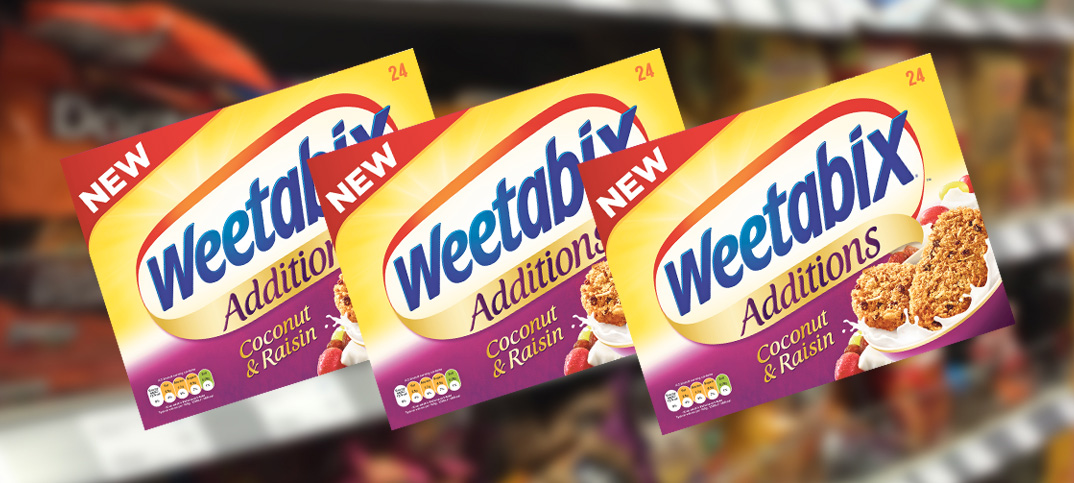 Convenience stores can boost their cereal ranges with Weetabix as the brand has made its Additions range available to the sector for the first time.
The range launched into the supermarket sector earlier this year, where it has been the biggest cereal launch of the past four years.
Additions, which add fruit pieces to the Weetabix mix, is available in two flavours, Apple & Raisin and Coconut & Raisin, in 12- and 24-biscuit packs, priced at £2.99 and £1.79 respectively.
Weetabix said the launch will add growth and excitement to the category and work well alongside its traditional offering.