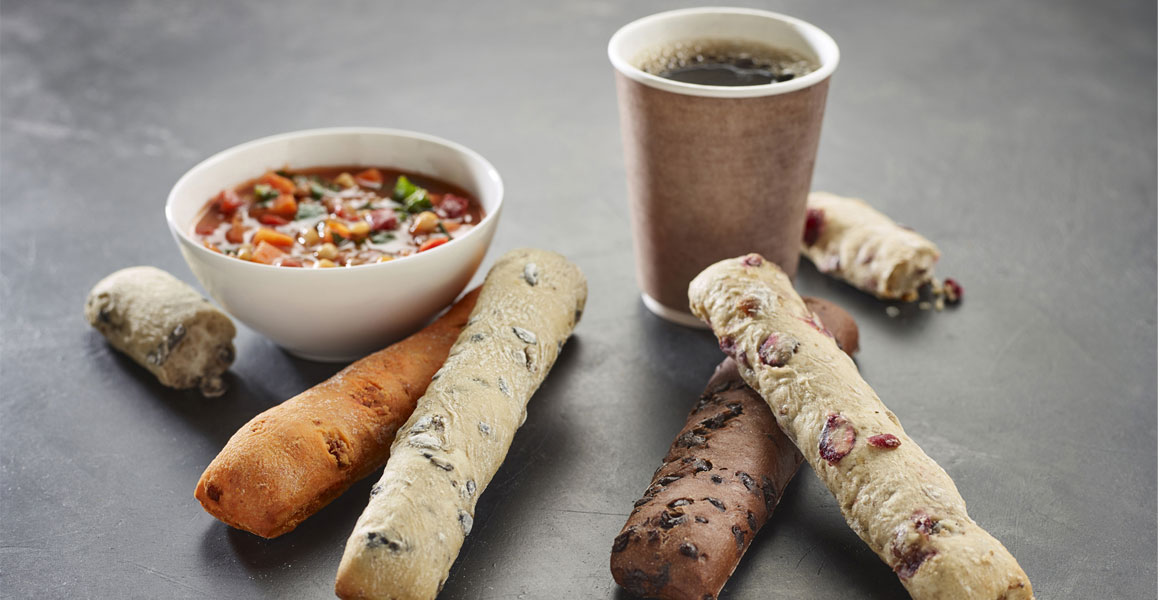 Country Choice has launched new B'Break Snacking Breads, which come in a convenient 70g hand-held format.
It is designed for shoppers looking for a snack on the go, and is available in four flavours, including: B'Break Two Olive & Rosemary, B'Break Chorizo, B'Break Choc Chip Snacking Bread, and B'Break Muesli.
All four flavoured breads have a shelf life of one day and are packed in cases of 40.
More recent product news: Retailers win with Savsé smoothies