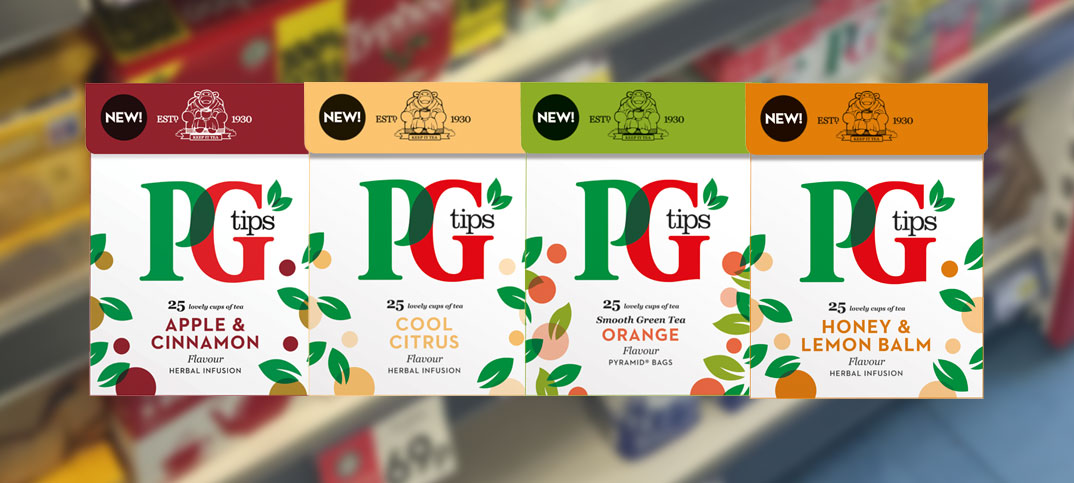 With the green tea and fruit & herbal markets growing 25% and 8.7% respectively in independent convenience stores, PG Tips is launching seven flavours.
The three green tea flavours include Strawberry Cupcake, Lemon Pie and Orange, while four fruit and herbal flavours include Apple & Cinnamon Honey & Lemon Balm, Pear & Caramel and Cool Citrus.
Each PG Tips flavour has an RRP of £1.39 and comes in cases of four.
Lola Danlos, brand manager for PG Tips fruit, herbal & green at Unilever said: "We aim to build on the growth across our range of fruit, herbal and green teas in 2014 and 2015 and attract even more new consumers to the category."
The brand has seen its fruit, herbal and green tea sales soar by more than 64% in the past year.
Last August the brand introduced three flavours of speciality teas, Earl Grey, English Breakfast and Assam.