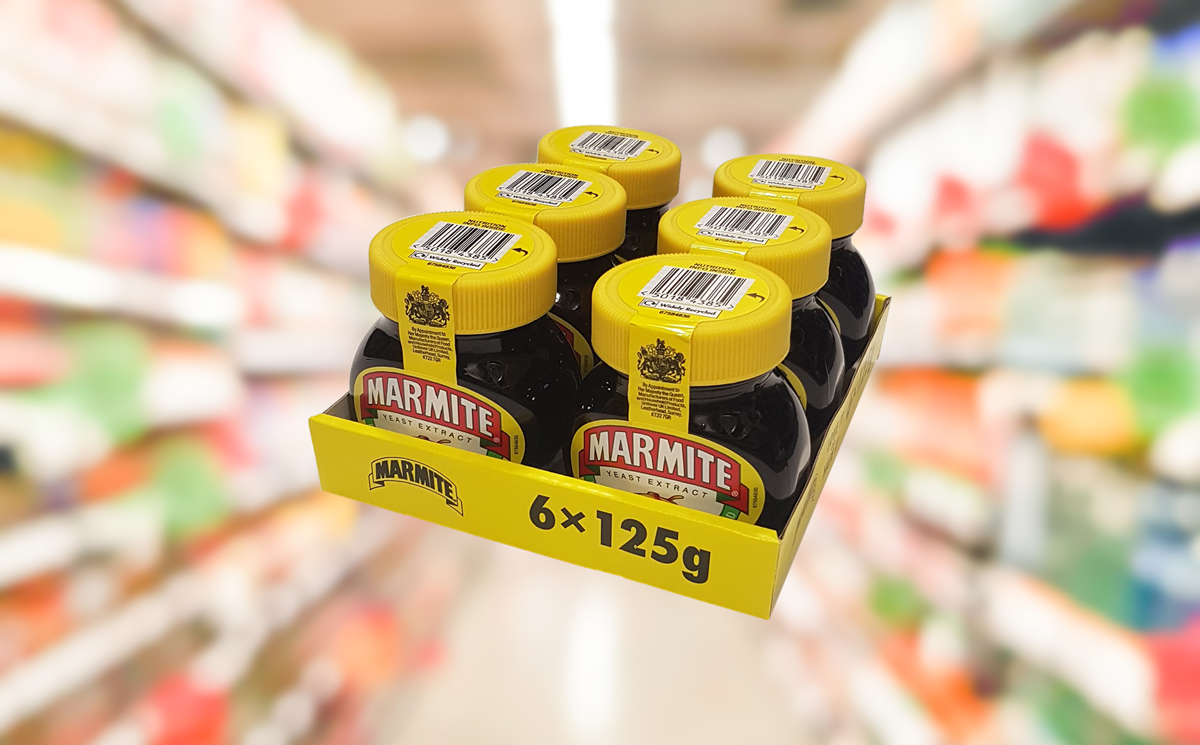 Unilever has launched a new six-pack of Marmite, which retailers can directly place from wholesale to shelves.
The supplier says it will help retailers who are looking for less cash outlay per trip to the depot, while still wanting high volumes on shelves.
Available now, the yellow and black case contains six 125g jars, and will be supported by a £2m multimedia campaign for Marmite.