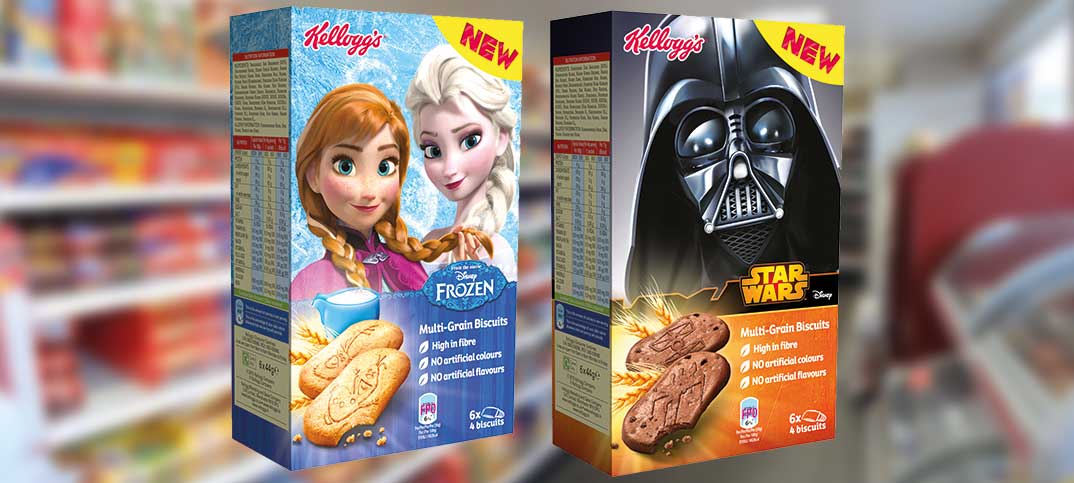 Following the successful launch of Star Wars and Frozen breakfast cereal earlier this year, Kellogg's is now bringing Disney to the breakfast biscuit fixture.
Frozen Multi-Grain and Star Wars Multi-Grain biscuits are available in singles and packs of 10 from September, RRP 49p and £2.49 respectively.
The snacks are high in fibre and contain no artificial colours, flavourings or preservatives.