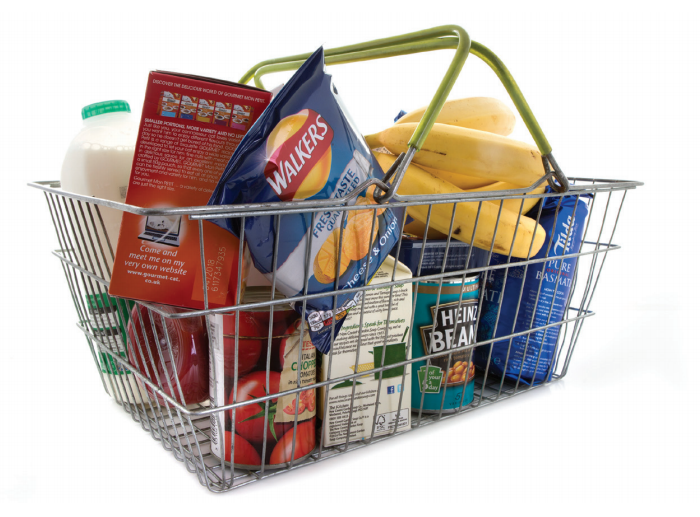 The average basket spend in independent convenience stores broke the £10 mark for the first time this month.
EPoS data from The Retail Data Partnership, seen by betterRetailing, showed that growing baskets are making up for falling footfall.
The sales figures for the week beginning 6 April from nearly 3,000 sites across the UK showed a 67% year-on-year rise in basket size and a near-14% drop in footfall, leading to a total sales rise of nearly 39%.
On 9 April, the average store had 300 customers, spending an average of £10.59. After a strong weekend peak, by 16 April, sales dropped slightly to 274 customers spending £9.60.
Coronavirus: top selling magazines axed
Retailers said £10-plus baskets were being driven by home deliveries, shoppers looking to complete weekly-style shops in convenience stores and expanding fresh, chilled and frozen ranges to meet demand.
Meten Lakhani, from St Mary's Supermarket in Southampton, said: "It's more fresh meats, fresh dairy, fruit and vegetables. Quorn products and hams have been some of the strongest new sellers. We have attracted customers who never came to the store previously."
Surjeet Notay, of Notay's Convenience Store in Batley, agreed, stating: "For the first time in 44 years of trading, we have sold mango, pineapple and strawberries. Fresh meat, which we used to sell in the old days, has come back as well."
According to sales data, just one in five transactions in an independent store now contains a confectionery item, while more than one in four customer purchases now include grocery items.
Coronavirus: industry mourns first shop owner deaths
Ben McKechnie, managing director of healthy snacking wholesaler Epicurium, told betterRetailing: "Impulse snacking has been an afterthought, temporarily pushed to the back of the mind in the race to stock up on staples.
"The impact hasn't yet finished reverberating through all of the up-and-coming brands."
He warned that while it was "tempting" for independents to focus on "low-cost, commodity brands", multiples would be doing the same. "It's going to be essential for independents to carve out their niches," he explained.
The company's retailer engagement manager, Michael Ratheram, added that customers replicate office eating habits at home, and ambient ready meal and noodle pouches were key trends for independent stores. 
Find out more on our coronavirus information hub for retailers