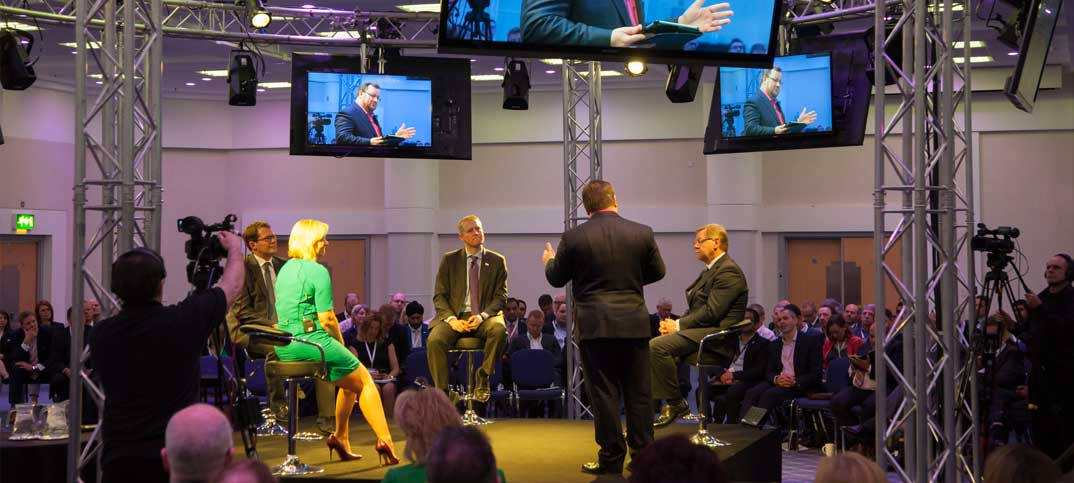 Independent retailers and commercial giants gathered together earlier this week at the ACS Summit to discuss the future of retail and how to make the most of your store.
For anyone unable to attend betterRetailing has picked six of the most useful lessons, from beer caves to underestimating bananas.
1. Your shoppers are savvy.
Sixty eight per cent of shoppers are aware of your prices and how you change them.
Mike Walkins, head of retail and business insight at Nielsen, advised: "Have great prices and the right range, but above all, have great customer service."
2. Retailers are indecisive about the future of their store.
Symbol groups are often considered important for business success because of their security and buying power, but one in two retailers are still undecided on who to join. If you're in this position, other retailers may help.
3. Customers still love a leaflet.
Social media is important for publicising your store, but don't forget the humble paper promotion. According to Him! 68% of customers walk in your front door because of your promotional leaflet.
"Customers still like tangible objects and to know your offers before they have even entered your store," said Jill Livesey from Him!.
4. Coffee is key.
Almost half of convenience stores are now selling hot coffee. Kris Engskov, president of Europe, Middle East & Africa for Starbucks said: "Customers expect to find great coffee wherever they go."
"We see people at their worst and their best. We help them decided if today is going to be a good day or bad, just by giving them that personal service at 6am."
Budgen's Symonds has now landed a Starbucks franchise deal to its forecourt portfolio in the south west of England.
Read more about this here.
5. Don't underestimate the banana.
The fruit is the seventh most sold item in food retail, it can be a great addition to your food to go section or next to your coffee machine for a quick breakfast item.
Paul Chamberlain, commercial director of ACS, said: "The role of fresh is important, because it gives an impression of what the store is going to be like."
5 steps to success with bananas.
6. Fame is everything – well, in your community.
The summit showcased some successful independent retailers and how they used their imagination to attract attention to their store. "Become famous for something," advised Chamberlain.
Spar Princes Street, Edinburgh, offers 24-hour good-quality food to go; while Giacopazzi's in Eyemouth attracts customers with homemade ice-cream and Applegreen forecourt has a beer cave – a walk in chilled room just for alcohol.
Watch the full retailer 'Battle of the Best' video below.