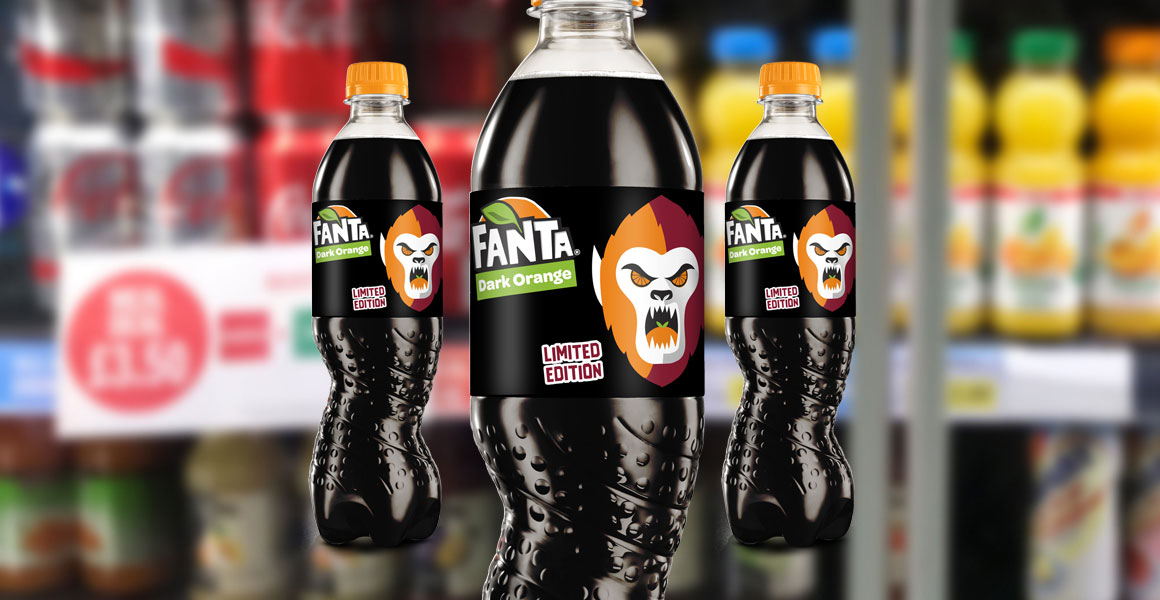 Coca-Cola European Partners (CCEP) is adding a dark twist to its Fanta range this Halloween with limited-edition Fanta Dark Orange.
Fanta Dark Orange comes in werewolf-themed packaging and will be available in 500ml plain and price-marked packs from mid-September until Halloween.
The full Fanta range will also undergo a Halloween-themed makeover, with limited-edition designs rolling out across the brand's regular and zero varieties of Fanta Orange, Lemon, Fruit Twist, Pink Grapefruit and Grape.
It will be supported by a marketing campaign spanning digital and outdoor advertising, as well as social media and the brand's Twisted Carnival event.
Fanta's Twisted Carnival is a Halloween show that invites consumers to make their way through a haunted carnival tent. It will be supported across social media with related posts on Snapchat and partnerships with social media celebrities.
Simon Harrison, vice president of commercial development at CCEP, said: "Last year was Fanta's best performing Halloween to date, delivering record sales of £15.8m over the four-week Halloween period. We're confident that by tapping into the consumer demand for fun flavours with Fanta Dark Orange the plan for 2019 is even stronger."