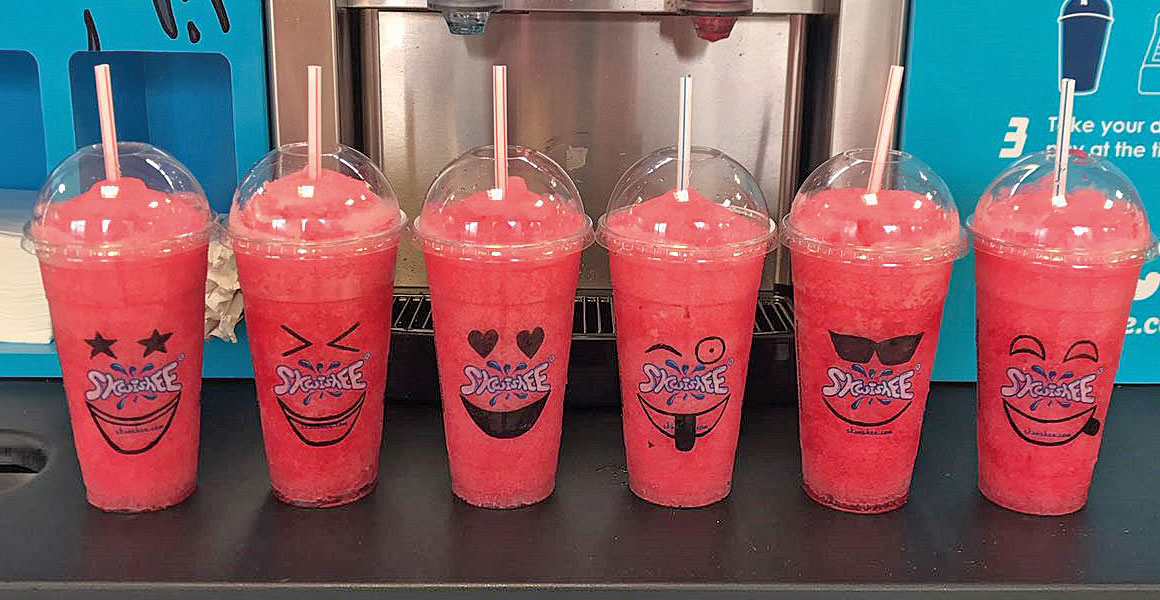 A new face is muscling in on the slush drinks sector as Skwishee, a new brand founded by a top Nisa retailer, announces plans to expand.
Skwishee machines offer customers carbonated slush in two flavours per machine. The flavours will change every few weeks.
There are no upfront costs for getting the machine in store and Skwishee said that it has a flexible approach to working with retailers who wish to bring the product to their own stores.
A regular sized drink has a RRP of £1.99, while the large is sold at £2.99.
Harris Aslam of Eros retail in Fife, who is also one of the founders of Skwishee, said that there is a big demand from customers for this kind of product.
"When we introduced slush ice a few years ago, it quickly became one of the bestselling products in our shop," he said.
The prototype was launched in November last year is now available in six stores.
So far, 30 stores have put an order in for the machine but Aslam said that the brand is looking to grow among retailers, especially those who are active on social media.
"We are focusing very much on the marketing of Skwishee. There's a good margin on the product too, so retailers are encouraged to get in touch," Aslam added.