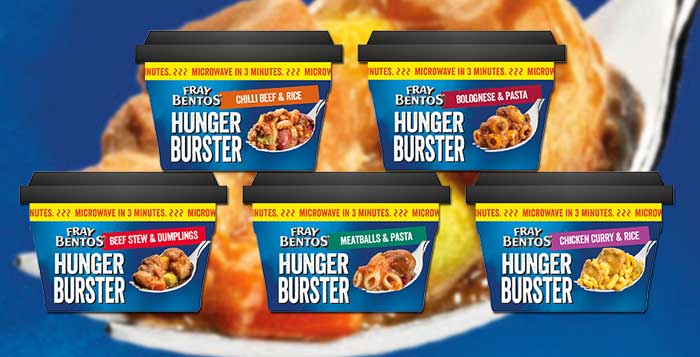 Baxters Food Group is cooking up a quick treat by launching two ranges into the instant hot meals market.
The first new range, Baxters Meal Pots, RRP £2.49, is made up of four flavours – Vegetarian Three Bean & Chipotle Pepper, Malaysian Inspired Chicken Laksa, Smokey Mixed Bean, Chicken & Quinoa and Italian Style Sausage & Mixed Bean – aimed at health-conscious female shoppers.
Fray Bentos Hunger Bursters range, RRP £1.99, is targeted at men and comes in five variants: Chicken Curry & Rice, Beef Stew & Dumplings, Bolognese & Pasta, Chilli Beef & Rice and Meatballs & Pasta.
The launches are being backed by a £1.5m investment, including a print campaign.
The stat
The instant hot meals market is worth £230m and growing 12% year on year