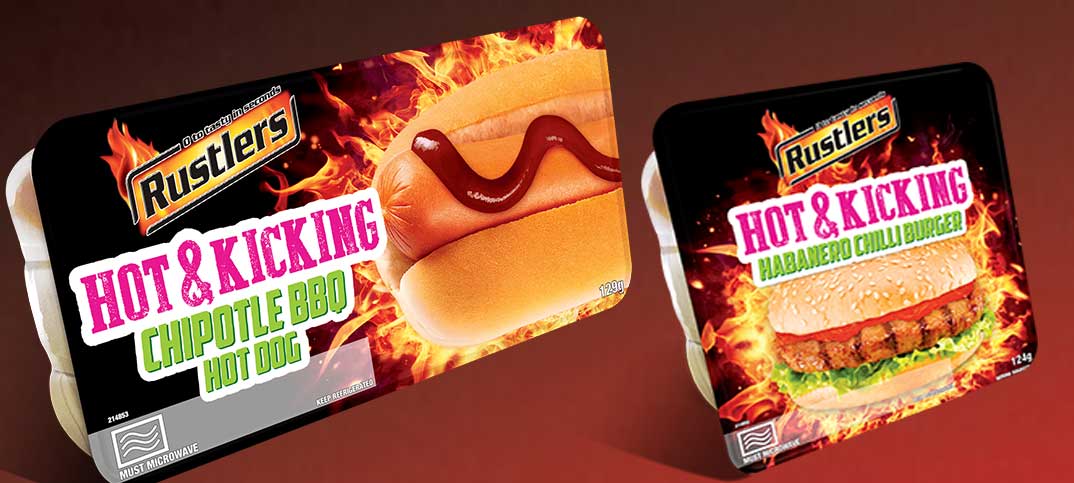 Kepak has announced plans to double its sales in the convenience channel in the next three years.
As part of ambitious plans to increase convenience sales to £66m, the company is launching a raft of new products, introducing a huge on-pack promotion around the much-anticipated return of Arnold Schwarzenegger in the Terminator Genisys movie and investing heavily in TV ads.
Rustlers will return to TV for its fourth consecutive year and has been given a new look. The brand is linking with this summer's blockbuster movie, Terminator Genisys, with an on-pack promotion running in June and July across eight million packs. It will be backed by digital drive on YouTube and VoD.
23% of Kepak's sales go through the convenience channel, giving them a position of real strength from which to grow the brand, says marketing director John Armstrong.
The new Rustlers cook-in-pack range, including the company's Quarter Pounder and Bacon Roll products, is designed to be inserted straight into the microwave, removing the stigma of using public microwaves and making it easier for customers to eat Rustlers products on the go.
Rustlers is also launching a £1 price-marked "Hot & Kicking" range, including a Habanero Chilli Burger and Chipotle BBQ Hot Dog, and two new Panini products – Chicken & Pesto and Pepperoni.
There is currently only 0.1% growth in the grocery channel as people move towards on-the-go shopping, added Armstrong. "Consumers are increasingly favouring the little-and-often shop due to long working hours. Symbol groups can dominate this market," he said.