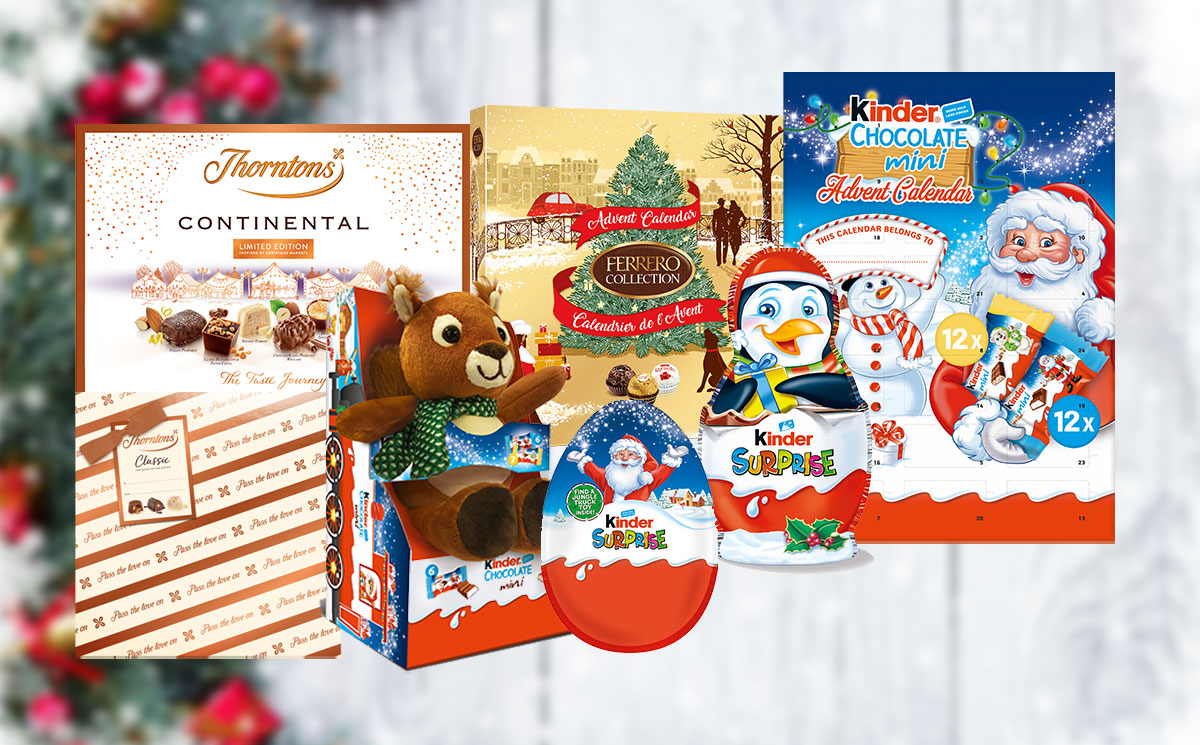 Convenience retailers should focus on chocolate sharing boxes this Christmas, alongside a core range of branded premium options.
This is according to Levi Boorer, customer development director at Ferrero who, at the company's Christmas trade briefing last week, said sales of impulse lines have slowed dramatically because there is less footfall at stores.
However, against a backdrop of declining impulse sales, confectionery sharing formats have performed strongly, which is predicted to increase further this festive season as more people opt to stay in.
"This has been the toughest challenge for any confectionery manufacturer. For us specifically, Tic Tac was hit the hardest during lockdown, but we were lucky to have partnered with Coca-Cola for a limited-edition variety, with helped to recover sales we lost during the early lockdown stage," he explained.
Ferrero's Levi Boorer on maximising your festive confectionery
Boorer added that this year, consumers will be looking for products that allow them to "share experiences and enhance moments", and fewer gatherings in pubs and bars will encourage shoppers to consider premium options to have at home instead.
"One in three fast-moving consumer goods brands during Christmas overtrade in December, relative to the rest of the year. Ferrero Rocher diamond box is seven times more popular during December compared to other periods.
"Overall, branded and premium products perform very well during this period among all shopper types, and it won't be different this year," he said.
Kinder launches chilled snacks and Animal Adventures toys
What's more, convenience retailers during this period have thrived from increased sales as people chose to shop local.
The supplier stated that while fewer transactions are being made, the value of a single shop has increased by 3% over the past 13 weeks, despite retailers choosing to offer fewer promotions.
To help meet demand, its 2020 Christmas range has been tailored to reflect the growth in sharing, with updates across its brands, including Rocher, Kinder and Nutella.
Seasonal spend in convenience
When it comes to retailers' attitudes toward Christmas this year, Boorer explains that despite all the uncertainty, almost three quarters (71%) of retailers are optimistic, and believe shoppers will continue to support their local stores by spending the same or more on seasonal products as a result of lockdown.
"As stores are still seeing people opting to shop locally, we're expecting larger pack formats across a number of categories to continue appealing to shoppers. Interestingly, convenience retailers see this continuing into the seasonal period, with almost half (46%) stating they're going to stock more larger, sharing formats than last Christmas.
"They are also considering the importance of individually wrapped products, with nearly a third (31%) suggesting they will be stocking more confectionery with individually wrapped items," he added.
Premium chocolate price comparison – Pricewatch
Ferrero's Christmas 2020 range
Thorntons Classic Collection (£4-10)
Thorntons Continental Collection (£5.50-9.68)
Thorntons Continental Winter Markets (RRP £9.68)
Ferrero Collection Advent Calendar (RRP £14)
Kinder Surprise Egg (RRP £6.35-12)
Kinder Figure (RRP £1.89)
Kinder Santa (RRP £1.50-3.03)
Kinder Fluffy Toy range (RRP £7.51)
Kinder Advent Calendar (RRP £5.65)
Nutella jar with updated packaging (RRP £1.75-5.61)
Read more product news