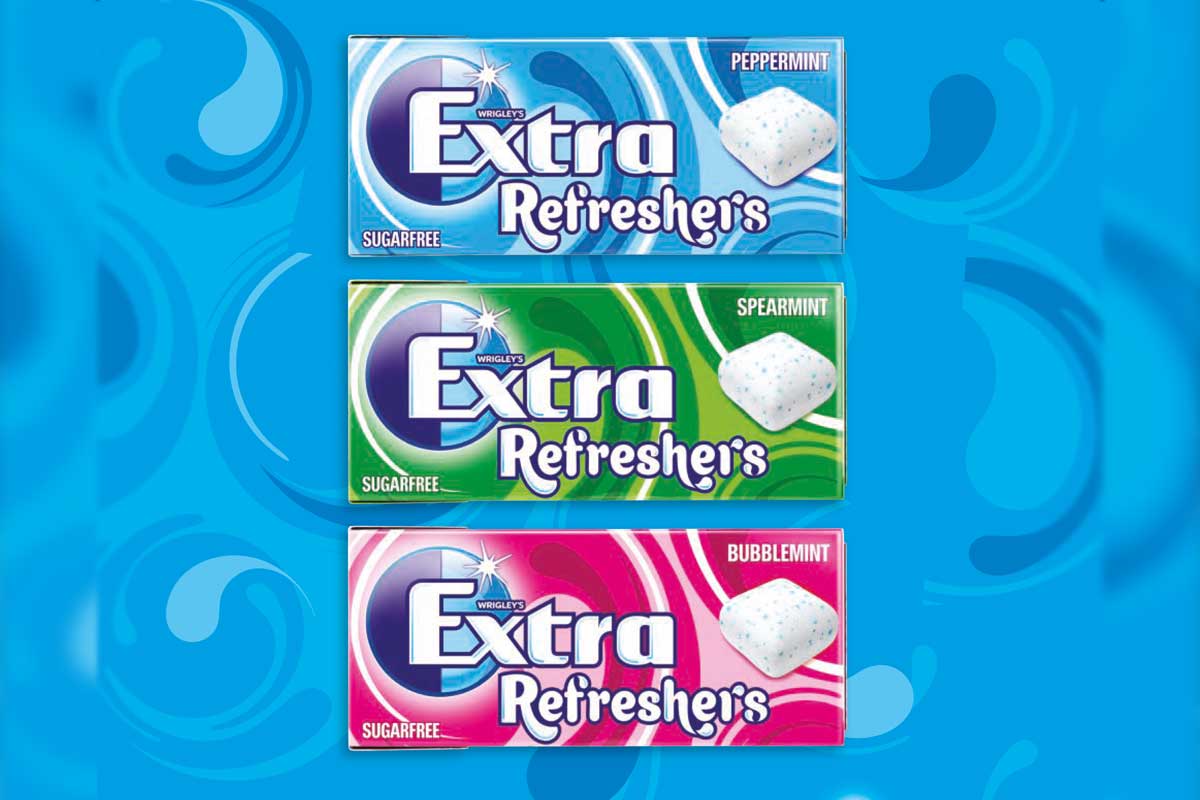 Retailers can bolster their mints & gums range with new Extra Refreshers handy packs from Mars Wrigley.
Available in Spearmint and Peppermint flavours from Bestway, Hancocks and Sugro, Extra Refreshers handy packs contain seven pieces and come in cases of 16.
Mars Wrigley launches Mint Maltesers Buttons
Bestway offers retailers a profit on return of 32.76% when sold at an RRP of 59p.
The manufacturer will launch a Bubblemint flavour in the format in the coming months.