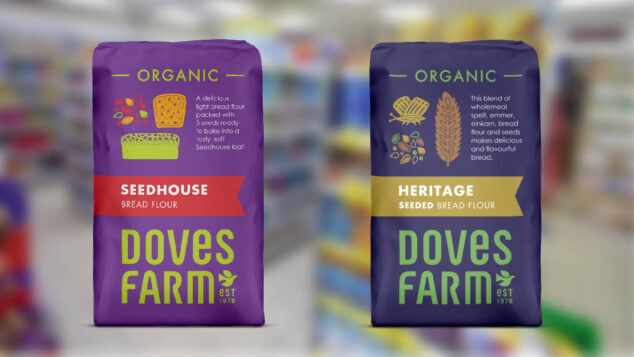 Organic flour brand Doves Farm is launching two new Seeded Bread Flour varieties.
The launch of new Organic Seedhouse and Heritage Seeded Bread Flours come as seeded and wholemeal bread flour has grown by 70% over the last year, aided by the growing interest in homemade bread baking to represent almost 40% of the total bread flour segment.
Baker Street extends Stollen availability to Booker and Nisa after strong 2020 sales
Organic Seedhouse Bread Flour has an RRP of £2.69 for a 1kg pack, and is mixed with pumpkin, sunflower, poppy, millet and golden linseeds. The Supplier said it is suitable for making sandwich bread.
Organic Heritage Seeded Flour has an RRP of £2.99 for a 1kg pack. It is a blend of organic wholemeal bread flour and ancient grain flours spelt, emmer and einkorn, mixed with teff grain, sunflower, poppy and brown linseeds, which Doves Farm says is well suited for a crumb bread.
Read more product news