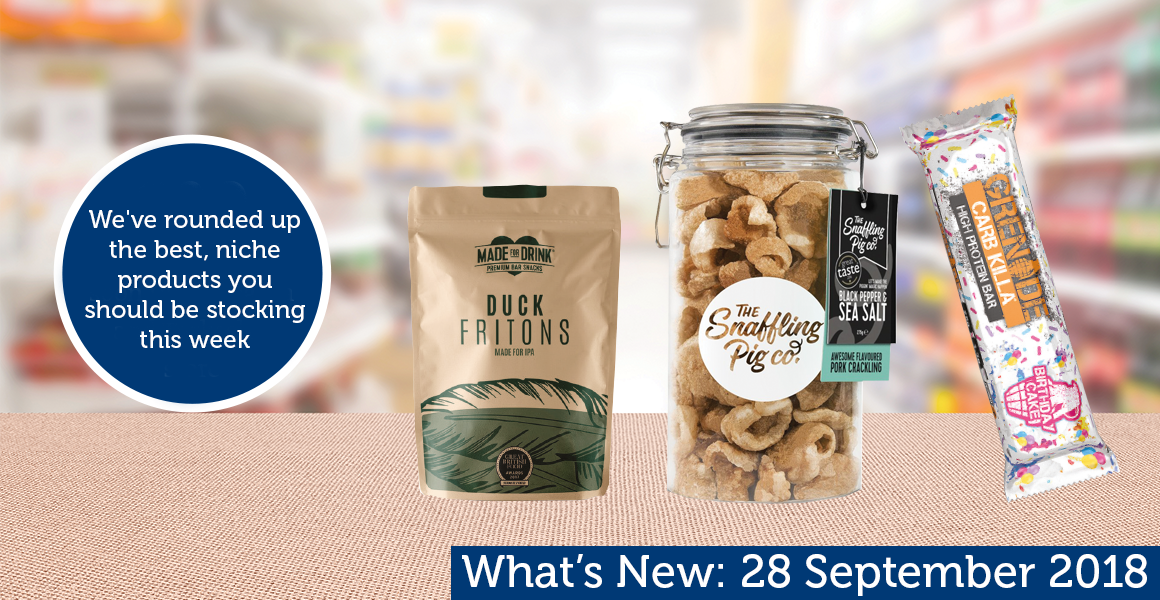 Grenade aims for a taste explosion
Protein brand Grenade is expanding its Carb Killa range with the launch of its new Birthday Cake-flavoured bar.
RRP £2.49
Contact info@grenade.com
Quacking roasties guaranteed
The Free Range Spud Tub's Duck fat has a high smoking point and is made to spread on top of potatoes before roasting.
RRP £3.99
Contact dan@spudtub.com
What your beer's been waiting for
Duck Fritons by Made for Drink are free-range British duck skin crisps, designed to be paired with IPA.
RRP £2.79
Contact dan@madefordrink.com
Conquer your coffee
Conker Cold Brew Coffee Liqueur is made using cold-brewed Ethiopian and Brazilian coffee. The Brazilian beans are roasted for longer to emphasise cacao and caramel notes. The Ethiopian coffee is roasted lighter to emphasise sweet and citrus flavours.
RRP £31
Contact trade@conkerspirit.co.uk
A crackling gift
The Snaffling Pig Company's Black Pepper Pork Crackling comes in a premium glass mason jar, perfect for gifting, lending itself to a higher price point. It can be ranged near the front of store to help it stand out.
RRP £15
Contact hungry@snafflingpig.co.uk