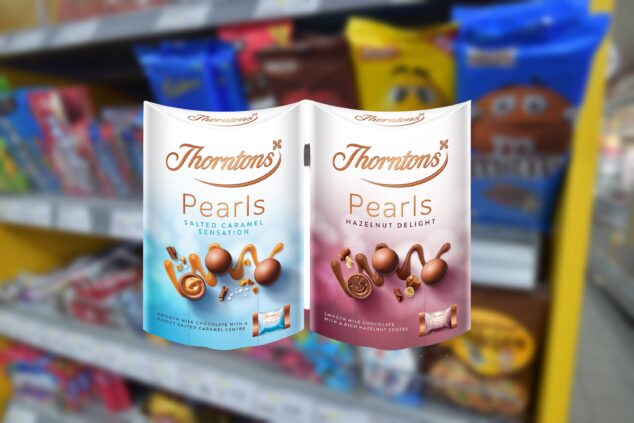 Retailers can now stock Thorntons Pearls, a new launch from Ferrero, available two flavours: Hazelnut Delight and Salted Caramel Sensation.
Salted Caramel Sensation (RRP £4.50) features a gooey caramel filling, balanced with a hint of sea salt, while Hazelnut Delight (RRP £4.50) has a luxurious praline filling, enriched with roasted hazelnut.
Support to drive awareness will be available across multiple touchpoints, including TV, shopper activations, social activity and sampling.
Product news: Ferrero Rocher enters the UK tablet segment with a trio of new flavours
Levi Boorer, customer development director at Ferrero, said: "We have seen significant growth of 16% in the 'give to share' segment, which is currently worth £291m in the UK market. The launch of Thorntons Pearls not only cements Thorntons' leading brand position in boxed chocolate, but also serves to help drive sharing occasions by offering shoppers a high-quality proposition alongside the existing Thorntons gifting range.
"Through this launch we are aiming to give consumers a quality sharing chocolate experience. Developed using Thorntons expertise in caramel and Ferrero expertise in hazelnut, the two flavours are well place to just that."