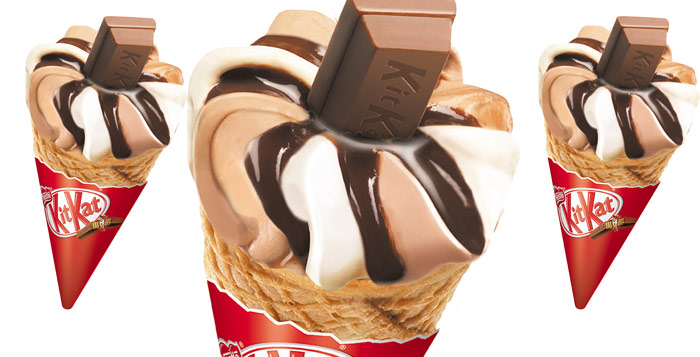 R&R Ice Cream is hoping to make a cool profit over the warmer months by launching a new product for the impulse market, backed by a TV campaign.
The manufacturer has created an ice cream cone format for KitKat. It's the latest addition to R&R's expanding Nestlé range, which already includes Fab, Rowntree's Fruit Pastilles and Milky Bar.
The KitKat Cone, which features vanilla and chocolate ice cream with a KitKat finger, is expected to appeal to existing fans of KitKat, offering them a summertime treat from their favourite confectionery brand.
The company has also invested more than £2m in a high-profile TV and video on-demand ad campaign for Cadbury ice creams, which airs throughout the summer. This marks the first major marketing support the business will be investing in the brand since R&R took over Fredericks Dairies last year.
"Our investment in TV advertising will help drive consumers in-store at key trading periods, and will enable us to create buzz around the improvements and enhancements made to the products, such as the relaunch of the Cadbury Dairy Milk ice cream stick with 25% more chocolate," said Paul Feery, R&R Ice Cream interim head of brand marketing.
"This is the year when we'll be injecting joy into the ice cream category, and the Cadbury ad campaign is the first creative step in that journey."