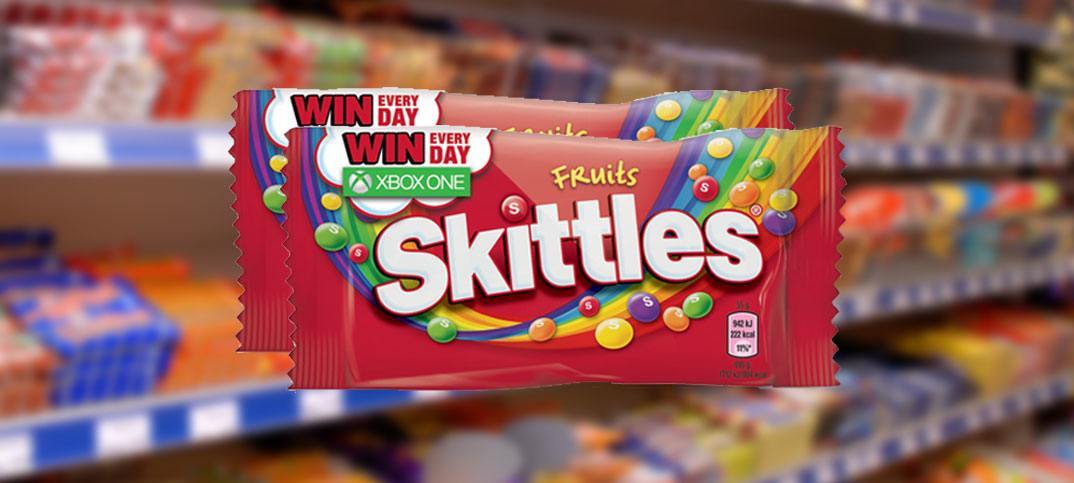 Retailers can unlock their playful sides this summer with a new Skittles on-pack promotion.
Skittles is teaming up with Xbox to offer consumers the chance to win an Xbox One every day from June 8 until the end of the year.
Customers can enter via codes found on packs of Skittles Fruits, Sours, Confused and Wild Berry on 55g and 174g bags.
Dan Newell, Wrigley confections marketing manager said: "With over 33 million active gamers in the UK, this partnership with Xbox is a great opportunity to tap into this growing trend and to drive sales."
The promotion is supported by social media activity as well as PoS.