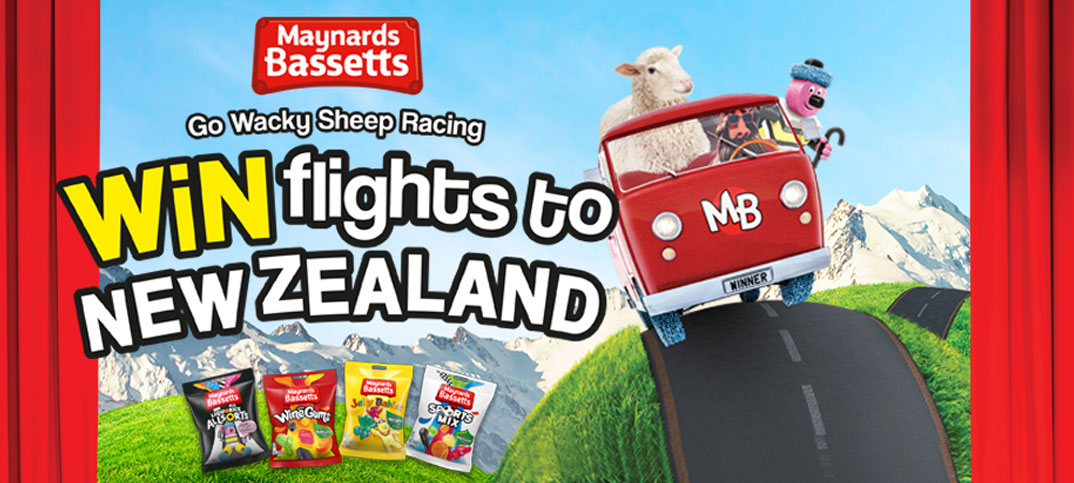 Convenience retailers could increase sales of Maynards Bassetts by 250%, thanks to a summer on-pack promotion.
Three shoppers can get their hands on £2,000 cash and a pair of flights to New Zealand, where they can attend the country's Wacky Sheep Race event.
In addition, more than 100 customers can win tickets to a quirky day out in the UK or Ireland, such as the Baltimore Pirate Weekend in Cork or the World Black Pudding Throwing event in Ramsbottom, Greater Manchester.
There are also 1,000 free packs of Maynards Bassetts up for grabs. Retailers can claim the money back for any packs they give away with a coupon.
Shoppers enter by finding codes on the insides of the packs. The promotion will run until August 31.
Speaking to Retail Express, Mondelez International said previous on-pack promotions have driven sales by 250%.
PoS, including free-standing display units, dumpbins and shelf barkers are available to retailers and posters can be downloaded on Mondelez's category advice website, Delicious Display.
Six convenience retailers will win £100 Love2Shop vouchers by taking a photo of their display and uploading it through the website.
The promotion is available on £1 price-marked packs and non-PMPs and will be backed by a £6m campaign.