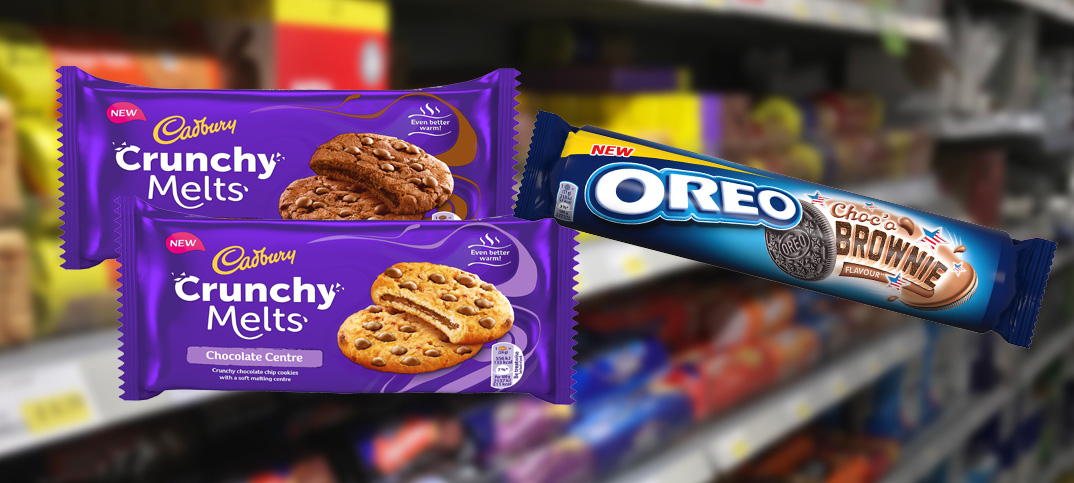 Mondelez International has unveiled two new biscuit launches, one of which was chosen by the public. 
The consultation saw Oreo taking to the polls to ask the public which flavour it preferred as the next addition to its range – and more than 40% voted for the eventual winner, the Choc O'Brownie, which has a brownie batter centre in an Oreo cookie. 
It's being supported by a £2.5m marketing investment, which will include ads, sampling and PR. 
Senior brand manager for Oreo Helen Potter said: "The popularity of the public vote highlights how passionate our consumers are about Oreo cookies and we hope this launch will drive excitement in store, helping retailers drive sweet biscuit sales."
Mondelez is also launching Cadbury Crunchy Melts. The cookies have a soft centre and come in three different multipacks: Chocolate Centre, Double Indulgence and Soft Cookie Centre.
It will also benefit from a £2.5m ad spend for Cadbury Biscuits on TV, with further in-store activity planned. 
Cadbury Biscuits marketing manager Chiara Missio said: "Sales of traditional biscuits have been declining as shoppers seek more premium experiences in the treat segment. We believe that this launch will be a hit with those consumers trading up."