Mondelez International has extended its range with Cadbury Orange Giant Buttons and Cadbury Orange Fingers, now available through Booker.
Cadbury Orange Giant Buttons are available through Booker in cases of 10 for £9.99 plus VAT and offers retailers a profit on return of 20.1% when sold at its RRP of £1.50. The brand's Orange Fingers are also available for £20.62 plus VAT in cases of 20, with an RRP of £1.65.
Harry Singh Hallen, owner of Londis Carstairs Junction in Lanark, added the new orange-flavoured products to his range quickly after they became available.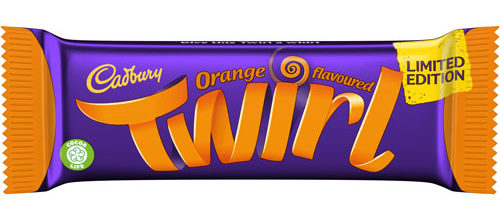 "In the first 24 hours, I've sold 11 cases of Cadbury Orange Giant Buttons and five cases of Cadbury Orange Fingers."
In addition the company has brought back its limited-edition Cadbury Twirl Orange, which was one of the top-selling new products of 2019, driving category growth of 3.4% at launch. Twirl returns in cases of 48, RRP 69p.
Susan Nash, trade communications manager at Mondelez International, said: "We always look at the latest innovations and flavour trends to ensure we're offering retailers the right range to meet current consumer tastes.
Mondelez announces 2020 Cadbury Christmas range
"New product development is a continual process and rolling out products before launching nationally helps us to bring only the best products to the market. And, don't forget Cadbury Twirl Orange is back for everyone to enjoy in September."
To celebrate the launch, Mondelez International released this video delivering the products to local convenience stores:
Read more product news