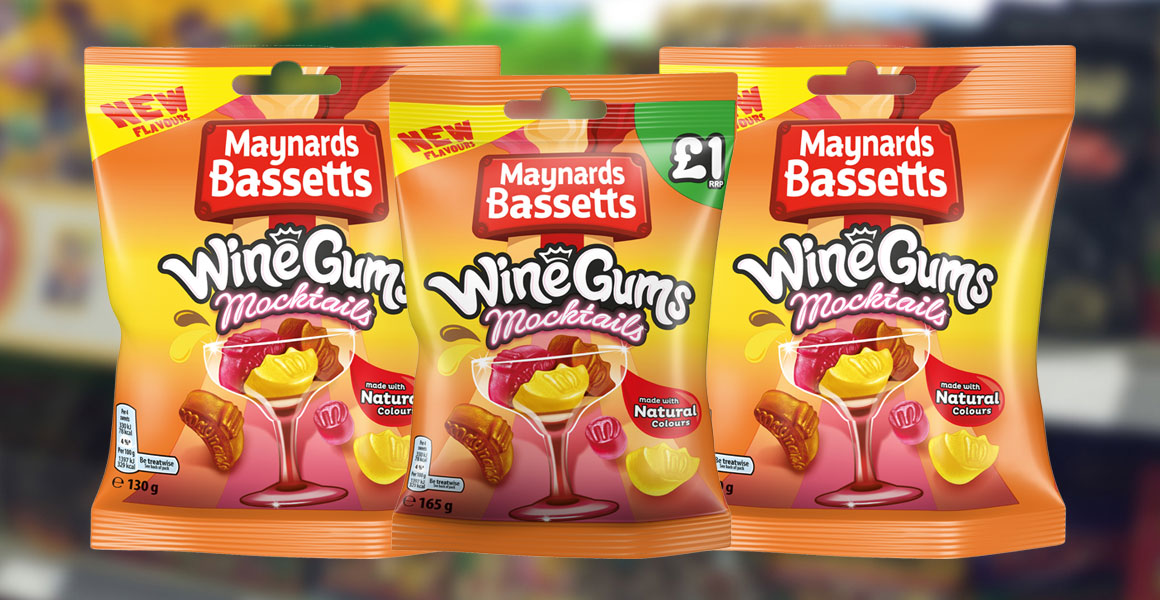 Mondelez is targeting younger adults by extending its Maynards Bassetts Wine Gums range with Mocktails.
Rolling out from March 5, Mocktails is available in 165g £1 price-marked packs, as well as non-price-marked packs, RRP £1.32.
The packs contain alcohol-free Strawberry Daiquiri, Pina Colada and Cuba Libre flavours. Retailers can drive sale with PoS, such as counter-top units.
"We want to bring new consumers to the brand and increase sales among shoppers who are increasingly entertaining at home," said Susan Nash trade communications manager for Mondelez International.
Mocktails is the company's fifth Maynards Bassetts launch since it joined the brands in 2016.
Marta Sanso, senior brand manager at Mondelez International, said: "Recent additions such as Tangy, Tropical and Merry Mix bags have brought more shoppers into the market. Merry Mix brought in more than 300,000 additional shoppers alone."