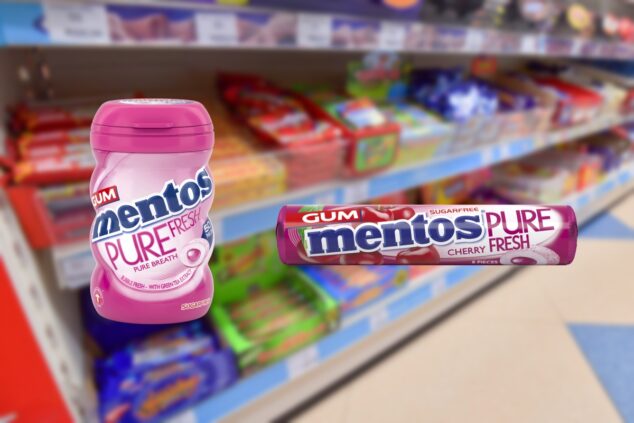 Perfetti Van Melle (PVM) has launched Mentos Pure Fresh Bubblefresh bottle and Mentos Pure Fresh Cherry roll, available now.
Mentos Pure Fresh Bubblefresh bottle has an RRP of £2.25 and contains 50 pieces, while Mentos Cherry roll contains eight pieces, with an RRP of 65p. According to the supplier, bottled gum supports new 'stock-up' shopper habits, while the rolls tap into impulse purchases to cater for an immediate pick me up.
Fruit-flavoured gum currently occupies a 20% share of the chewing gum market, the supplier has said, with the merging of fruit flavours with traditional gum occasions drives sales.
Sugar confectionery sales in the summer
The launch will be supported by a £2.1m 'Yes to fresh' campaign, spanning across digital, video on demand, outdoor advertising and in-store materials. In-store support is available now and aims to drive visibility and availability of Mentos Pure Fresh at store level.
Kim McMahon, product manager at Mentos, PVM, said: "There are 30 million gum chewers in the UK, but we have seen a decline in frequency, driven by consumer changes in habits due to reduction in travelling and commuting. That's why we're investing in the category, to ensure the products are front of mind to encourage more sales at till point."
Read more product news