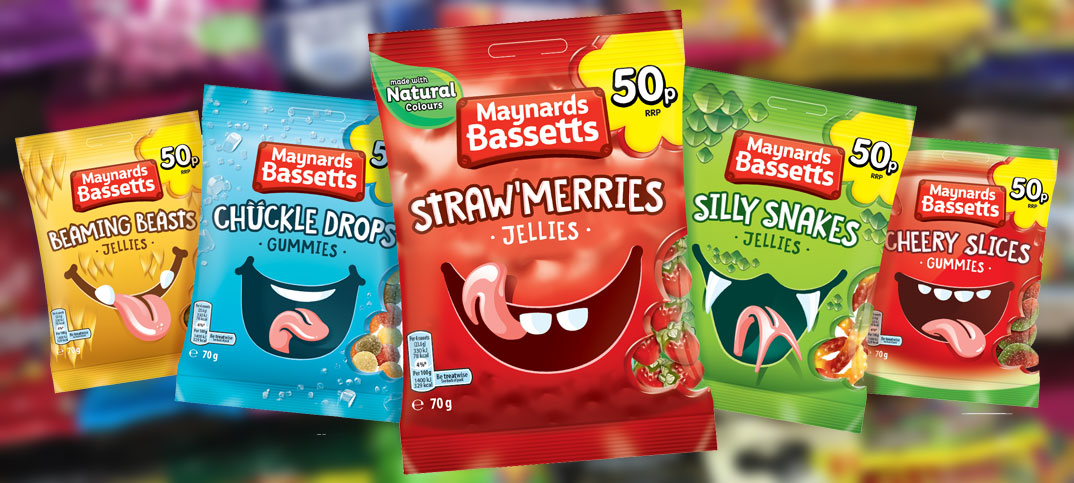 Retailers can tap into the growth in the small sugar confectionery bags with a new range from Maynards Bassetts.
The range comes in 70g bags and is available in 50p price-marked and non-price-marked packs. It contains Beaming Beasts Jellies, Cheery Slices Gummies, Silly Snakes Jellies, Chuckle Drops Gummies and Straw'Merries varieties.
Claire Molyneux, candy marketing manager at Mondelez International, said: "Small bags is a growing category and soft jelly leads candy with a 51.3% market share, making it a great opportunity for retailers."
Convenience retailers can promote the range with PoS.