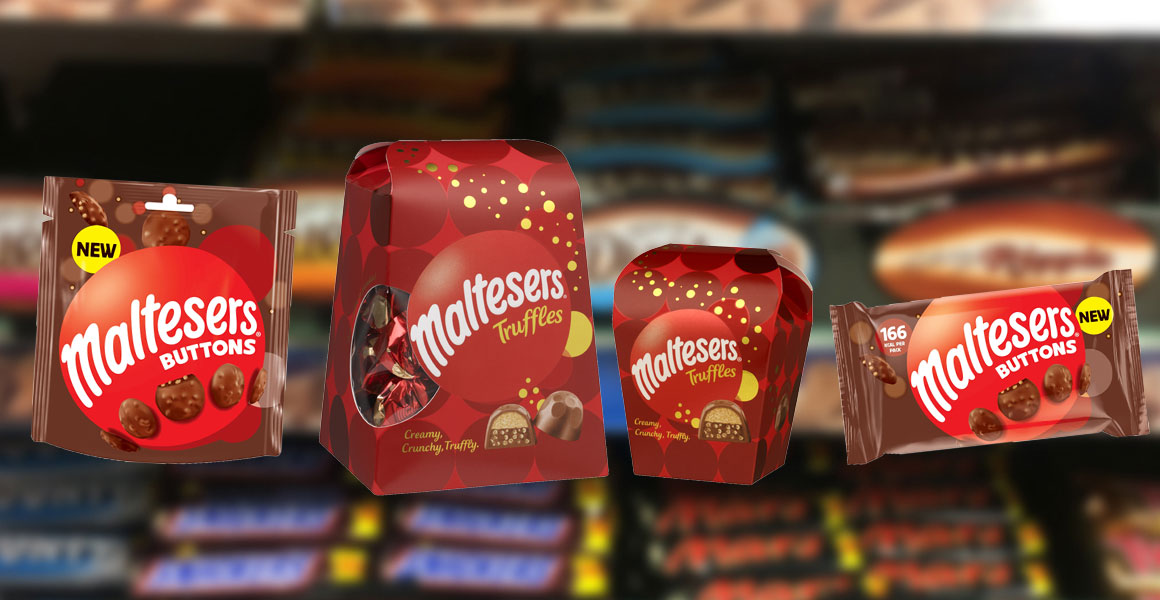 Mars Wrigley Confectionery is extending into the premium chocolate market with Maltesers Truffles in a bid to make boxed chocolate "less boring".
Truffles are available to convenience retailers in two pack sizes, 54g and 200g, RRP £1.99 and £4.99 respectively.
The company is estimating the line will be worth £20m in sales in its first year and is backing it with a £1.2m digital campaign.
The launch marks the first premium chocolate launch from the company, which is a sector that is growing 10 times faster than standard chocolate
The company also officially announced Maltesers Buttons after the launch was leaked by The Sun in March.
Rebecca Shepheard-Walwyn, Maltesers brand director at Mars Wrigley Confectionery, said Buttons will be the biggest confectionery launch this year.
"Maltesers Buttons will reintroduce the brand to younger consumers while Truffles will grow the category by targeting gift occasions," she added.
Buttons will be promoted by a £1.3m campaign on YouTube, Facebook and Instagram and comes in 32g, 68g, 93g and 159g packs, RRP 66p, £1.19, £2.09 and £3.29 respectively.