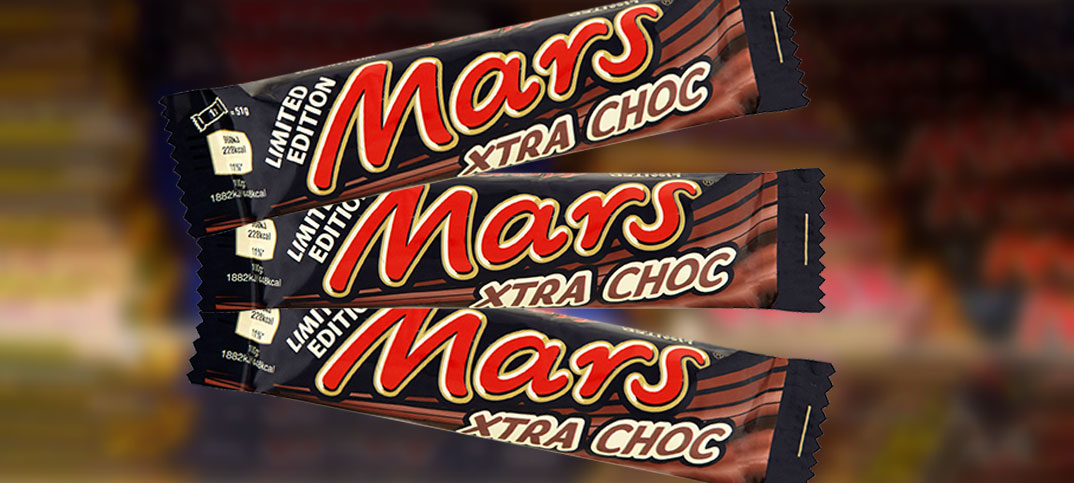 Mars Chocolate is launching limited edition Mars Xtra Choc bar this month to sweeten sales in the confectionery market.
Mars Xtra Choc is made up of chocolate caramel and chocolate nougat with a thick milk chocolate coating. It is available as a single bar, RRP 51p, three-pack, RRP £1.34, and snack-size four-pack price-marked at £1. Independent retailers will benefit from a new, smaller 24-count outer, and an exclusive snack-size pack with a £1 price flash. Promo materials, including dumpbins and prefilled units will also be available.
Mars Xtra Choc will benefit from an outdoor media campaign specifically sited around impulse retailers.
Bep Dhaliwal, trade communications manager at Mars Chocolate, said: "We expect Mars Xtra Choc to be our most successful Mars limited edition to date, as it builds on the success of Triple Choc in 2011 and consumer research has shown a higher purchase intent for Mars Xtra Choc vs Mars Triple Choc."
She added that limited editions will be key to driving bars category growth this year as they are the third biggest contributor to growth, ahead of new products.