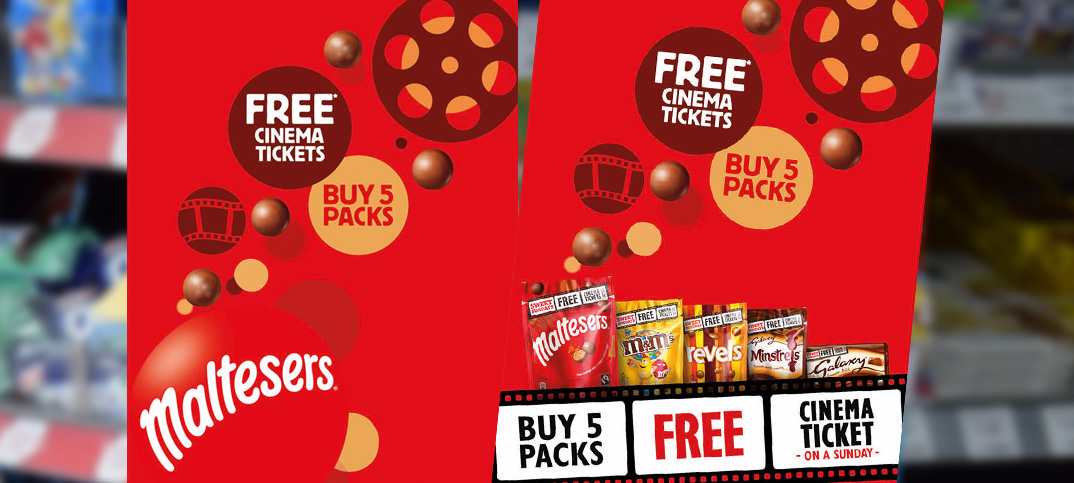 Mars Chocolate is bringing back 'Sweet Sundays' for the sixth year running.
The promotion offers shoppers a free cinema ticket and runs on pouches and blocks of Maltesers, M&M's, Galaxy and Milky Way.
Shoppers will need to buy two large pouches or blocks or five promotional standard pouches and enter the codes online before October 19.
The promotion will be backed by advertising for Maltesers and M&M's, as well as new PoS for retailers.
Bep Dhaliwal, trade communications manager at Mars Chocolate, said: "Going to the cinema remains the top activity to do outside of the home.
"Our promotion will unlock opportunities for retailers to boost sales."