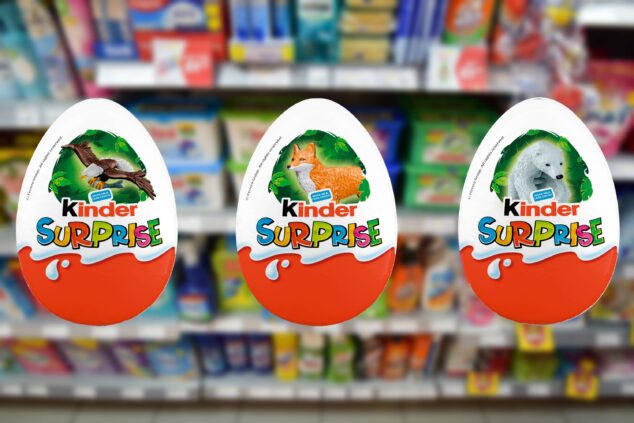 Ferrero has launched a new license under its Kinder Surprise brand, available from September across single and multipacks.
The new license, called Natoons, will include 16 different animals found across North America, each with realistic features and playabilities.
In addition to this, all 16 toys can be scanned by parents looking to unlock a set of acitivites for their children to complete on the app developed by Kinder, Applaydu.
Product news: Ferrero launches Duplo chocolate biscuit bar
The Natoons range will be supported with a £3.2m media campaign, including a TV advert that focuses on the new range, as well as video on demand, digital and in-store media, like PoS.
Product news: Ferrero bringing back limited-edition Kinder Bueno Coconut
Levi Boorer, customer development director for Ferrero UK & Ireland, said: "Sparking children's imaginations has always been at the heart of what we do at Kinder. It's undeniable that children learn through play, and Kinder has a long history of nurturing their imagination through our extensive range of Kinder Surprise toys.
"The new free app has been developed to ignite the imagination of children and unite families through play. We know that children grow through play and the app is designed to help children develop fundamental skills including analysis, multitasking, reading and writing, organisation, focus, memory recall and recognition.
"Thanks to the app's augmented reality function, families can enjoy the realistic features and motions of the animals in the new Natoons range. We have also introduced a 'Make your own documentary' function that allows families to learn all there is to know about their animals."