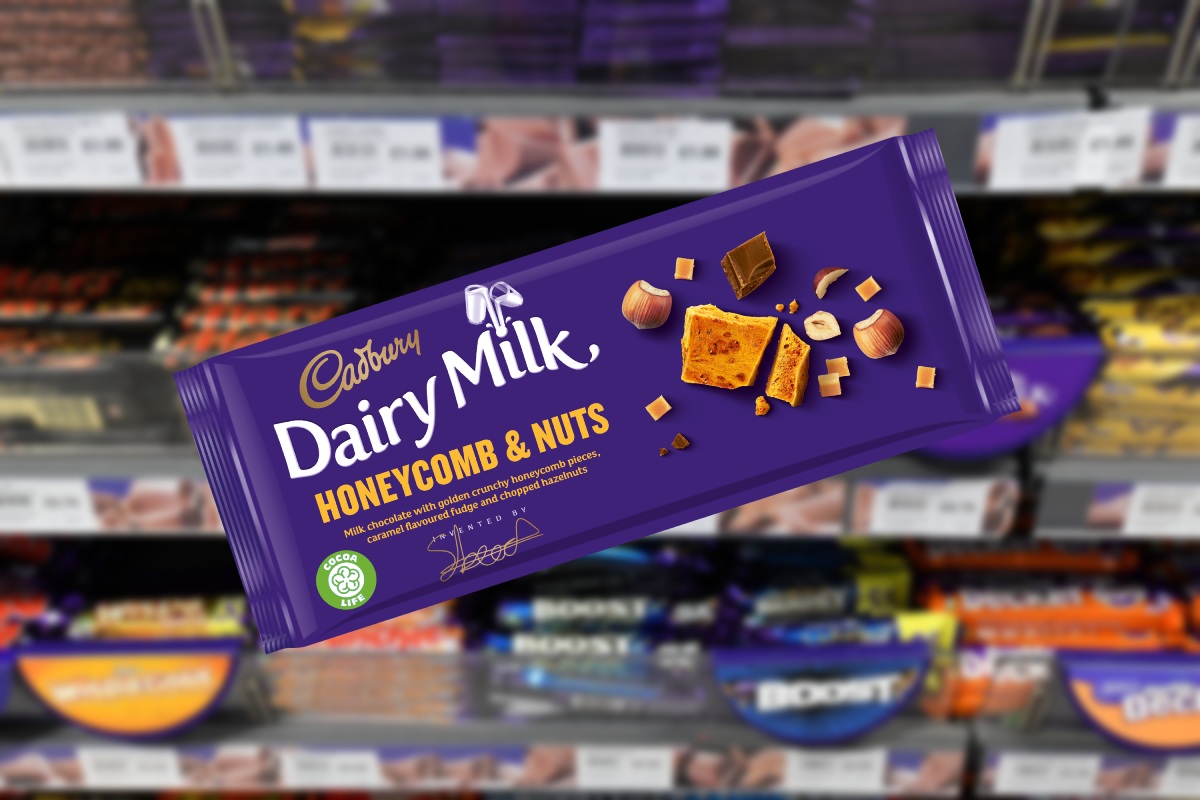 Honeycomb & Nuts, formerly known as Crunchy Honeycomb, is the latest flavour to join Mondelez International's Cadbury Dairy Milk range after winning a public vote.
The new flavour has undergone a package redesign and was the winner of the Cadbury Inventor 2020 competition.
The bar is still available nationwide while stocks last, with plans to return in January 2021. The flavour will now sit alongside other core Cadbury flavours such as Caramel, Fruit & Nut and Whole Nut.
Mondelez launches Cadbury Orange Giant Buttons and Orange Fingers
Beatrice Berutti, tablets brand manager at Cadbury, said: "Cadbury Dairy Milk Honeycomb & Nuts combines milk chocolate with honeycomb pieces, caramel-flavoured fudge, topped with hazelnuts.
"The bar mixes classic ingredients in a unique way, which is one of the reasons why it's captivated the nation."
Mondelez announces 2020 Cadbury Christmas range
Read more product news