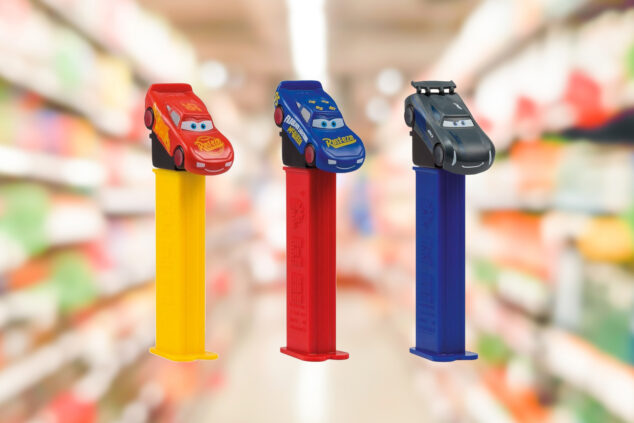 Confectionery wholesaler Hancocks is offering retailers advice on customer favourites ahead of a busy summer.
Ice cream flavoured sweets are always a popular choice over the summer and the Kingsway Ice Cream Mini Dot jelly sweets can also top ice creams or milkshakes. 3kg (approximately 790 pieces) costs £4.49.
The Crazy Candy Factory Ice Cream Cone Tubs are a foam alternative to sticky fingers, each drum costing £4.99.
The spun sugar from Crazy Candy Floss Clouds comes in a 50g tub and it can also be used on top of cocktails and drinks for grown-ups.
Hancocks launches post-friendly packaging
Retailers can get six 50g tubs for £3.60, when sold at £1 retailers can make a profit of 28%.
Despite warnings of a Cadbury Flake shortage, Cadbury Flake Pieces are also available as a classic ice cream topping or for use in milkshakes.
Hancocks has also added some new licensed characters to its PEZ dispensers collection, including from the Pixar film Cars.
Retailers can buy 12 packs of Pez for £10.99, each containing one dispenser and two individually wrapped tubes of tasty Pez sweets.
Snickers' Bothlands campaign pokes fun at England and Scotland sponsorship
Chris Smith, marketing communications manager at Hancocks, said: "Now the summer seems to be warming up and restrictions are easing, customers will be looking to make the most of their time out in the sun.
"Sweets and novelty products bring joy to little ones and adults alike. With summer likely to be spent in the UK rather than heading overseas, these treats are great for days out and car journeys.
"Retailers, leisure facilities and vendors should get stocked up on summertime favourites, so they are ready when the UK fully reopens for business."
Read more: confectionery products, news and articles