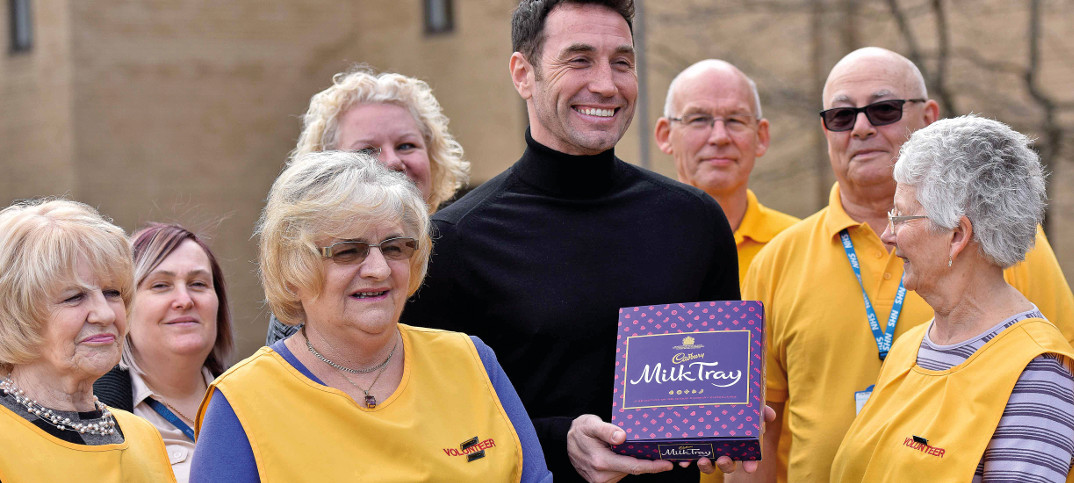 West Yorkshire retailer Heather Walker gave the volunteers at the Riding Shop inside Dewsbury Hospital a smile earlier this month with a surprise visit from the Milk Tray Man.
The visit was arranged by Mondelez International after she entered a competition on the company's trade website.
Milk Tray Man Patrick McBride spent the day signing letters, posing for photos and giving out boxes of chocolate to the staff.
"We've really enjoyed him being here, it's been brilliant. Chocolate sales are very important to us because we have a lot of people working long hours so they need the energy," Walker said.
Susan Nash, trade communications manager at Mondelez International, said there would be more competitions this year so urged retailers to keep checking the company's Delicious Display website.
"We were blown away by Heather's entry, which showcased the dedication of her volunteers and the positive impact of the store within the community," she added.