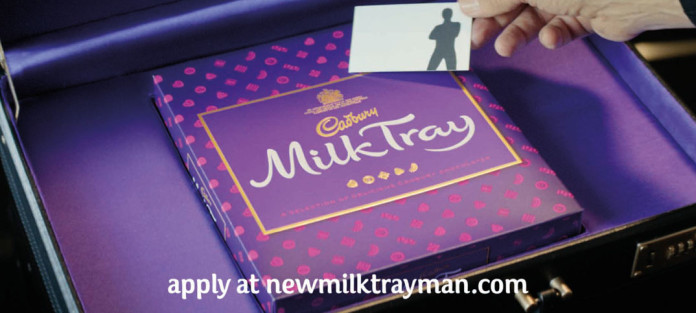 As retailers get ready for the seasonal increase in demand for gift products, Cadbury is driving sales with a £4m campaign for Milk Tray.
The campaign aims to find the next Milk Tray Man, a James Bond-style figure, who starred in previous adverts. Last seen on TV 13 years ago, the campaign encourages consumers to apply online to become the next face of the brand.
As well as TV ads, the campaign includes cinema and outdoor advertising, as well as social media, PR, and in-store activity.
This year, Cadbury Milk Tray also has undergone a packaging revamp and introduced three new sweets.