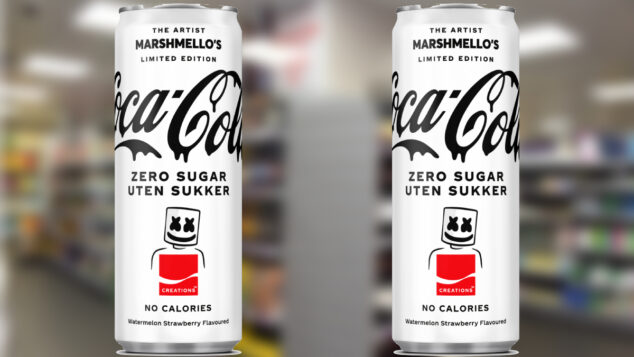 Coca-Cola has launched the next iteration of its limited-edition Creations series, a collaboration with music producer Marshmello.
The brand's first-ever drink co-created with an artist is a zero-sugar strawberry watermelon flavour, and is available to Tesco Group retailers including One Stop and Booker stores in a slim 330ml can.
Limited-edition Coca-Cola Intergalactic now available
Its black-and-white design pays homage to Marshmello's aesthetic.
As part of the launch, shoppers will be able to scan a QR code on the can from 29 July to be transported to the Coca-Cola Creations online hub where an AI will make a personalised piece of art based on their emotions listening to Marshmello's latest song.
Read more product news