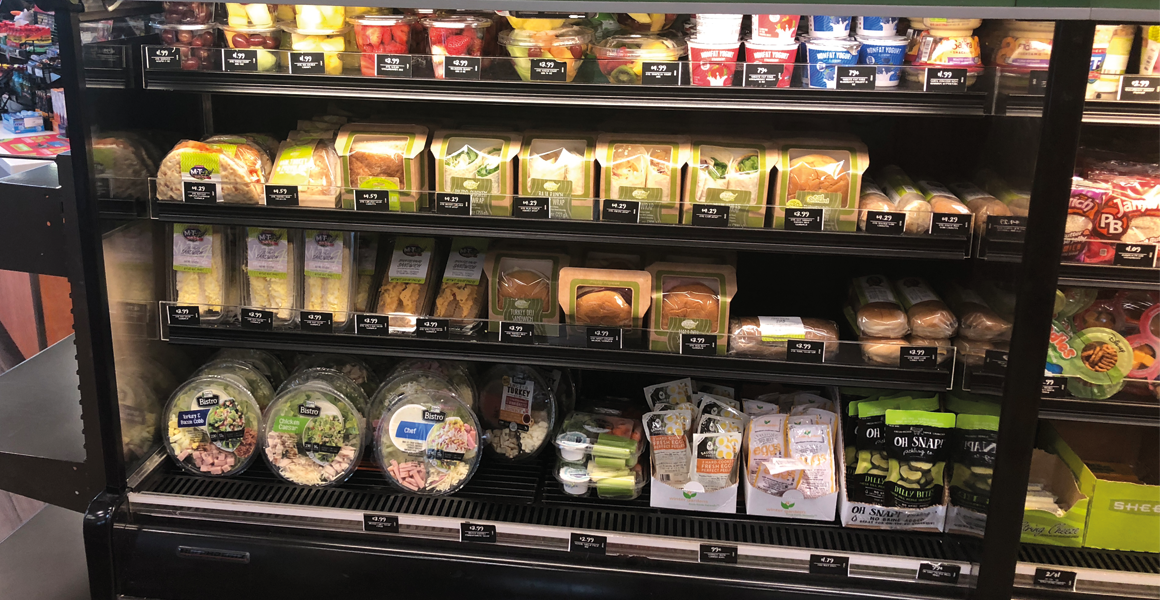 Retailers supported by the Scottish Grocer Federation's (SGF) Retailer Food to Go grant boosted their weekly sales by an average of 40%.
The £250,000 fund was distributed to help 62 retailers improve their food-to-go range last year.
Successful applicants were chosen for their commitment to stocking more locally sourced and fresh products. The SGF provided the support on a match-fund basis, capped at £7,500 per retailer.
An RN survey found successful applicants increased their weekly food-to-go sales by 30-40% with the fund's help.
Dennis Williams, of Premier Broadway Convenience in Oxgangs, received £1,237 and visited stores across the UK to support his application.
"I visited a Spar in England, which was doing food to go well, and I took inspiration from its chilled range. I fitted a new chiller for local products such as pasta pots and yoghurt. My food-to- go sales increased by 30% week on week to £2,200," he said.
Diane Greenough, of Nisa David's Kitchen in Falkirk, who was given £4,310, said: "We extended our cabinet to increase our range of cakes and pastries from three to eight. Our weekly sales grew from £1,800 to £2,200."
Retailers Mohammed Ali and Stuart Mitchell, meanwhile, were able to boost their annual sales
by 17% after adding fresh and flavoured coffee to their range.
The 62 recipients consisted of Nisa, KeyStore, Premier, Costcutter, Spar, Day-Today, Loco, Best-one, Lifestyle Express, U Save and unaffiliated retailers.
Premier retailers received the largest proportion (24%), with an average of £5,395 shared between 11 stores.
Seventeen Nisa retailers received an average £3,162 each, while 12 KeyStore shops were given an average of £4,489. Keystore and Nisa supported their retailers in the application by recommending and holding workshops with local suppliers.
Nisa PR and communications manager Gemma Bell said: "We encouraged Nisa retailers to apply for the grant and put them in touch with coffee machine and hot food counter suppliers."
More breaking news: Product shrink is driving own-label sales surge