Rustlers is launching a new campaign designed to challenge perceptions among consumers that its products are "not the best quality".
The brand's new 'Better than you think' campaign launches on 21 September and communicates that its products are made with 100% British and Irish beef.
The campaign includes PoS for convenience retailers (pictured below) and a partnership with Deliveroo that will give away 20,000 Rustlers Quarter Pounders from 16 dark kitchens nationwide. PoS kits are available here.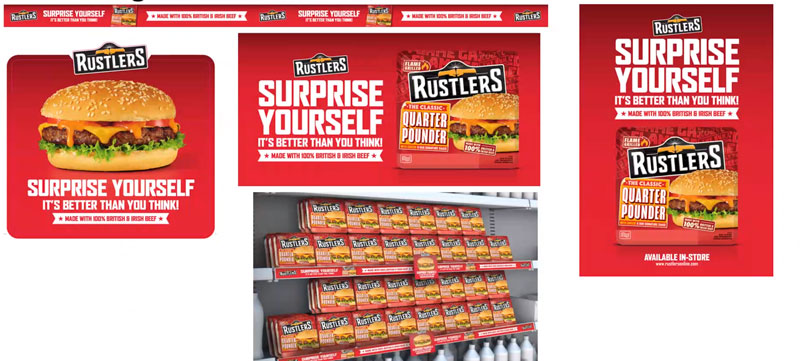 Adrian Lawlor, marketing and business development director at Kepak, which manufactures the brand, promised that retailers would be supported by field sales visits and category advice.
Retailers that use the Shopt app will be encouraged to stock three cases of Rustlers and receive £5.
"We have already had a packaging relaunch and this has helped boost an already strong brand performance. We are confident that the relaunch, combined with the new advertising strategy will set the brand up for sustained growth in the years ahead," Lawlor added.

Rustlers is worth £110m and has grown by 11% in the past year. The ambition for the brand is to grow the 16.9% of households that buy it by 2%, resulting in 500,000 new households purchasing.
Read more product news