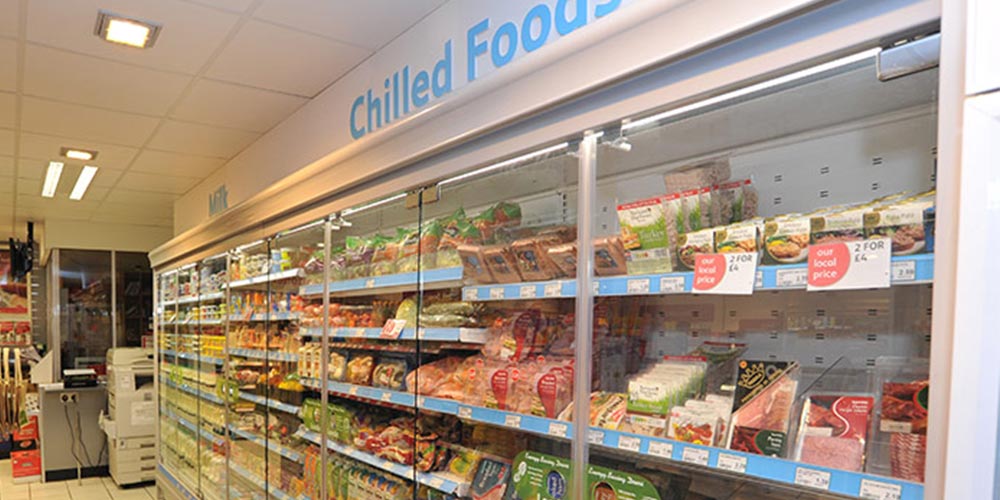 Retailers say they are missing out on an opportunity to capitalise on the fresh and chilled sector because of a lack of support from symbol groups.
More than 80% of retailers spoken to by Retail Newsagent echoed similar concerns when it came to fresh and chilled products, highlighting a lack of advertising material and promotions, and a need for wholesalers to improve partnerships with suppliers to provide better quality products.
Jai Singh, of MJ's Go Local Extra in Sheffield, said the symbol groups need to "get their act together". His store now operates under Parfetts but also receives Nisa deliveries, and was previously a Premier store.
Mr Singh said he has had to be proactive in finding local suppliers to source quality food.
"We do it for our customers – to provide more choice – and because we eat from the shop as well.
"I can pick up a cucumber three times the size from a local supplier, compared to one at the wholesaler."
Angela Chilvers, owner of Hemingbrough Londis in Selby, North Yorkshire, said she thinks more fresh products need to be available and more advertising material is needed to let shoppers know about those products.
Meanwhile Bay Bashir, owner of Lifestyle Express Bellevue Convenience Store in Middlesbrough, pointed out better offers would mean better margins for retailers. "We need fresh and chilled delivered, and planograms for those product lines," he said.
"It's a sector that's going to grow and grow. People are looking for the healthy option and if we can't give them that, we're losing a lot of trade."
Mace Mundeseley owner Raj Siva said shop owners could do much better if there were more promotions available in the sector.
However, Nisa retailer Shaan Chaudry, owner of three convenience stores in Nuneaton, said he is happy with the promotions and support received. Read about how Nisa is driving its fresh and chilled sector here.
No symbol group responded to request for comment before Retail Newsagent went to print.