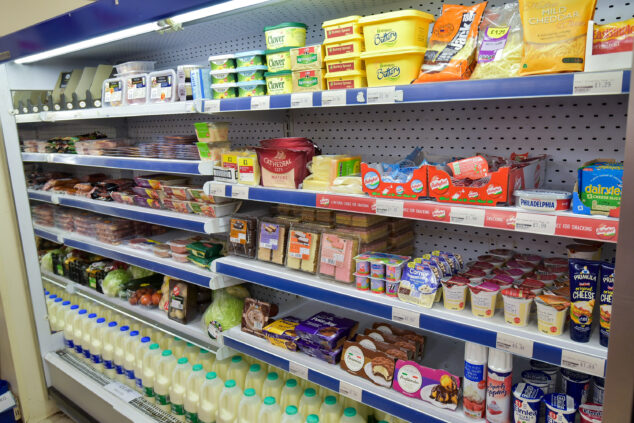 Stocking up on a variety of premium cheeses and selection packs this Christmas and New Year will be key to growing sales in the cheese category, Lactalis UK & Ireland has advised.
The supplier recommends offering hard and soft speciality, premium, hot eating and blue cheese, alongside selection packs, as these varieties all see the highest sales uplift during December compared to other times of the year.
Over the past three years, it added 72% of December cheese volume sales came from a cheese type that sees higher than average sales during this month.
The cheese types that see the highest sales uplifts during December include: baking brie, breaded baking cheese, baking camembert, gorgonzola, Danish blue, blue stilton, dolcelatte, wensleydale, extra mature cheddar, emmental and flavoured varieties, selection packs (which increase by 72%), buffalo mozzarella, goat's cheese and brie.
New cheeseboard designed for convenience stores by Butlers Farmhouse Cheeses
The cheeses with the biggest volume share growth during December include: selection packs, extra mature cheddar, mature cheddar, flavoured varieties, blue stilton and brie.
Héloïse Le Norcy-Trott, group marketing director at Lactalis UK & Ireland, said to further capitalise on sales, it recommends introducing popular cheese types even earlier in the year, as seasonal cheeses see a 34.8% volume sales increase during the months of October and November.
"During this time of the year, shoppers are open to spending more money on premium cheese, with the average price per kg in cheese going from £6.47/kg during an average month to £7.07/kg during Christmas.
"In continental cheeses, the price moves from £7.61/kg to £8.26/kg. With this increase, the average cheese shopper will spend £12.86 during December versus £9.58 during an average month.
"Our range of premium cheeses from Président is a must-stock for retailers. The range includes Brie (the number one selling branded brie), Camembert (the second-bestselling camembert) and Emmental (the number one selling branded emmental).
"As we look ahead to the festive season, as a result of Christmas 2020 being cancelled, we expect the traditional sales peak for our premium and baking cheese products to be greater than ever," added Le Norcy-Trott.
Read more about Christmas products and seasonal advice